World's first electric mountain trike helping to get more people cycling – Alastair Dalton
Jorvik Cycles increasing accessibility while champion rider hails adaptive bikes for levelling the field for people with disabilities
One of the stars of Cycling UK Scotland's annual gathering at the weekend was Hebridean-born champion mountain biker Kerry MacPhee, whose career includes being attacked by giant farmers' dogs during a race in Turkey and completing the West Highland Way in record time.
But it was her current work such as promoting cycling for riders with disabilities that really struck a chord. She runs the annual Dukes Weekender gravel cycling event over the Dukes Pass in the Trossachs, which last year became the UK's first to be staged as an integrated challenge in which those on adaptive bikes – modified for individual needs, such as with three wheels – competed on the same course as other riders.
MacPhee said she had previously not appreciated how powerful such electric bikes were until Neil Russell, who runs the Stirling-based Adaptive Riders Collective, overtook her on the first climb of a ride together.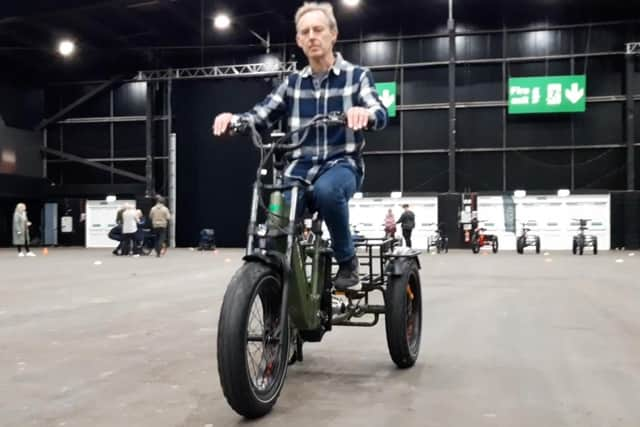 The collective's mission to get more people to ride adaptive bikes will chime with a York-based firm that makes tricycles for older riders and those with balance issues, and lays claim to having produced the world's first electric mountain trike. James Walker established Jorvik Tricycles when he failed to find a suitable trike for his father, who suffers from Parkinson's disease.
I took the opportunity of trying one of the trikes when the company showcased them at the Royal Highland Centre in Edinburgh, which I found as effortless to ride as an electric bike, but even more stable. They feature an array of bells and whistles such as extra suspension below the seat, and the ability to change gear without pedalling before starting off.
The main downside is the cost, with Jorvik's regular electric trikes starting at £2,700 and the mountain trikes costing up to £4,600.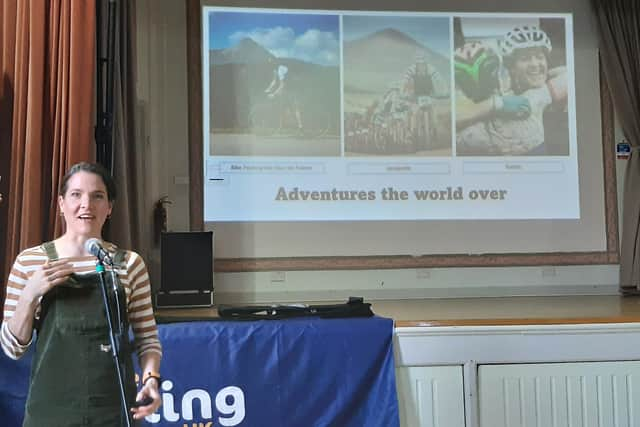 However, several such trikes have been funded by grants from Cycling Scotland, including for Scottish Veterans Residences in Edinburgh, and a school in the Central Belt. They will hopefully be as transformative for ex-service personnel and youngsters as bikes are for the rest of us.
Comments
Want to join the conversation? Please or to comment on this article.