Safety fears voiced by rail chiefs over SNP ministers' attempt to delay vital track work
Scottish rail chiefs are alarmed at ministerial interference in seeking to postpone vital work which they fear will increase overall costs and disruption to passengers and could pose safety risks.
Industry sources have told Scotland on Sunday there have been requests from several Scottish Government ministers to put off line closures to avoid inconveniencing travellers.
They said such moves added millions of pounds to the cost of the Network Rail projects because they involved lengthy planning, and the work was likely to have to be rescheduled to times when even more passengers would be affected.
It has now emerged that train operator ScotRail's safety committee chair has also raised concern about the "medium and long-term safety implications" of such changes.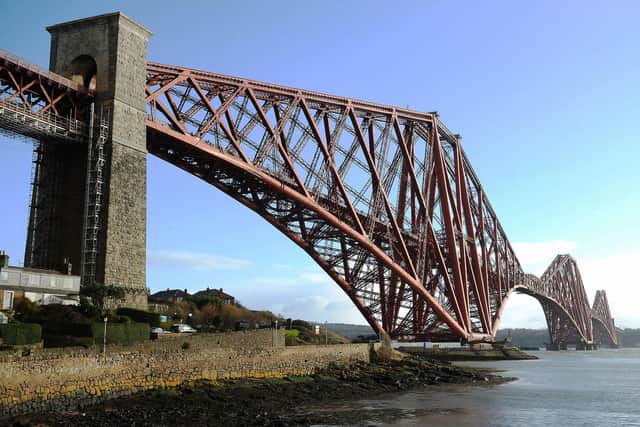 A source explained: "If you put back track renewal work, there's an increased risk of something going wrong, like a points failure".
Chris Gibb, the chief executive of Scottish Rail Holdings, which was created by the Scottish Government to oversee ScotRail following its nationalisation last year, left in December. He also stepped down as chair of the ScotRail board.
Gibb's departure comes after a rocky start to the train operator being returned to public control after 25 years in private hands. The Scottish Government's public sector pay policy led to disputes with the rail unions which caused months of disruption, including a series of strikes and timetables being cut by one third.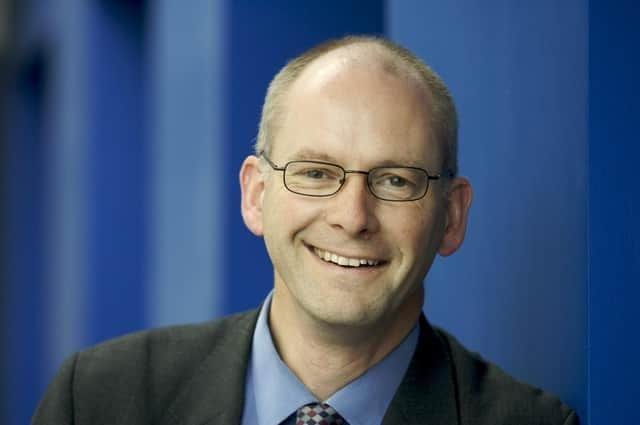 The request was made by the minister, who is also a Fife MSP, because of Fife passengers' "dissatisfaction" with the ScotRail service. Scottish Labour said that posed a potential conflict of interest.
In addition, it is understood that sports minister Maree Todd requested that track renewal work on the Aberdeen-Dundee line be shelved to avoid disrupting football fans travelling to a Rangers v Aberdeen Scottish League Cup semi-final tie on Sunday January 15.
It is believed the Scottish Government's Transport Scotland agency put pressure on Network Rail to postpone the work on the route that weekend, which is known as a "possession".
However, UK Government-controlled Network Rail rebuffed the attempt and Transport Scotland backed down. Senior rail officials believe the direction came on the orders of Gilruth, not Todd.
The two incidents are understood to have prompted ScotRail director and safety committee chair Nick Brown to raise concerns at a ScotRail board meeting on December.
The published minutes of the meeting stated: "Impact of Transport Scotland direction to Network Rail on ScotRail Trains on Christmas works and potentially other engineering works in January 2023, NB [Nick Brown] registered his concern, as chair of the safety, health and environmental committee, at the involvement of Transport Scotland in the possession planning of Network Rail renewals and enhancement work which is going to have medium and long-term safety implications."
A spokesperson for the Office of Rail and Road (ORR), which regulates Network Rail's performance, such as in completing renewal work, said in response to the concern: "Network Rail has to comply with its legal duties under the Health and Safety at Work Act 1974 at all times, and any decisions which impact on the operation of the railway have to be risk assessed and appropriate controls put in place."
The ORR said five previous Network Rail projects in Scotland on Glasgow-London the west coast main line had been postponed at late notice in Easter 2021 – before Gilruth was appointed – at the request of Transport Scotland in an attempt to help boost travel as Covid restrictions eased.
One rail industry insider said: "Such work is planned with train operators up to 18 months in advance to minimise its impact. But there has been much more intrusive behaviour by ministers which is cutting across a well-defined process.
"The Fife work was postponed not long before it was due to happen, which will have wasted more than £1 million. It has yet to be rescheduled, but there is the potential for greater disruption if it happens over several weekends instead of the post-Christmas period, which is one of the quietest of the year."
Scottish Conservatives transport spokesperson Graham Simpson said: "It's very concerning that Jenny Gilruth is interfering to delay vital safety works on the network just so she can avoid bad headlines.
"It's not the first time we have heard that she had upset the experts. These works will have been planned well in advance.
"The minister should explain herself and reveal what extra costs have been entailed as a result of her meddling."
Scottish Labour said Gilruth must clarify her actions over the Fife work since she is a Fife MSP. Transport spokesperson Neil Bibby said: "The Fife project which impacted on her constituents has been delayed.
"The minister has to make clear what her involvement was in this decision and should also clarify whether she took the appropriate steps to ensure she is within the ministerial code given the potential conflict of interest."
A Network Rail spokesperson said: "We always work closely with our train operators, regulator and government agencies when planning our engineering programme.
"When we do rearrange engineering works, we always do so in a responsible manner with the safe running of our railway as the main consideration in any decision."
A Transport Scotland spokesperson said: "As the public would rightly expect, Transport Scotland and ministers routinely work closely with the rail Industry to ensure we put the passenger first in possession planning for enhancements and major renewals projects. We understand and respect the importance of Network Rail's safety responsibility, and would never act to compromise that.
"Track renewals on the Aberdeen-Dundee line were scheduled for the same weekend as the League Cup semi-final, and given the high number of football fans expected to be travelling, ministers queried whether these could be moved. However, the advice from Network Rail was that this was not possible – we respected that and the works went ahead as scheduled.
"The planned Fife decarbonisation work, which would also have affected services to Perth, Dundee and Aberdeen, was not an operational decision. The work is being funded by £55m of Scottish Government investment to decarbonise Scotland's railway by 2035. The wider challenges in relation to the performance of ScotRail's diesel fleet at the current time are well-known, and the shift in approach was welcomed by passenger watchdog Transport Focus last year.
"Travel patterns have changed post-pandemic and it is with this in mind that the rail industry needs to rethink its traditional approach to carrying out engineering works during holiday periods such as Easter and Christmas. We have also challenged Network Rail to provide robust forward plans that set out considerations, including detailed costings, for disruptive engineering works given the changes in travel patterns."
Comments
 0 comments
Want to join the conversation? Please or to comment on this article.