It was announced on Friday that respected industry veteran Chris Gibb will step down next week as chief executive of Scottish Rail Holdings (SRH), which was created by the Scottish Government to oversee nationalised ScotRail.
His contract was due to expire at the end of March but he will leave on December 29 "due to outstanding annual leave". Gibb, a former Virgin Trains chief operating officer, will also quit as chair of the ScotRail board.
Confirmation of Gibb's departure comes after three weeks of Transport Scotland repeatedly failing to respond to claims that Gibb was about to leave.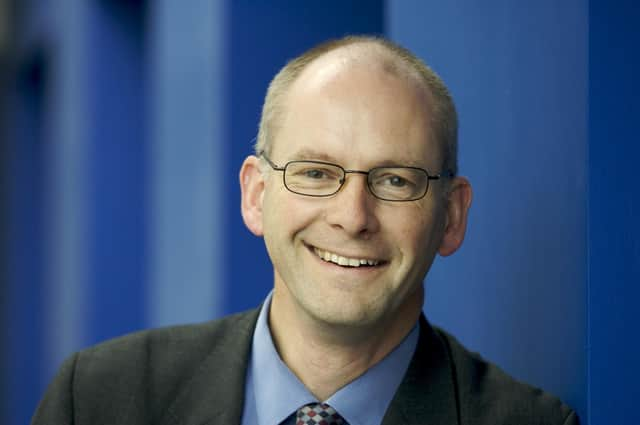 One source told The Scotsman on November 24: "Chris Gibb announced his resignation to staff this week partly because of the above [work postponement] as well as being micro-managed by the transport minister and Transport Scotland. He will leave post in less than six weeks.
"Given his vast experience across the rail industry, this does not bode well and gives a flavour of how dysfunctional things are in the rail industry in Scotland at the moment." A senior industry figure corroborated that assessment.
The claims come six months after Gibb and Transport Scotland both denied he had threatened to quit over how Scottish Government funding for ScotRail was spent. However, another industry source insisted: "I've had it confirmed verbally by three different senior railway executives that he resigned and was talked out of it by [Transport Secretary] Michael Matheson."
Kevin Lindsay, Scotland district organiser for train drivers' union Aslef, said: "After months of speculation and misleading information from Transport Scotland and SRH, the long-rumoured change has happened.
"We wish Mr Gibb well for the future but ScotRail requires experienced railway people at the helm. The constant changes in the senior leadership are a distraction to delivering a railway that the Scottish taxpayers pay for and that the Scottish people deserve."
Asked for a response to the claims, Transport Scotland referred to Gilruth's comments when Gibb's departure was announced. It said there was "no further comment at this time". The minister had said: "Chris Gibb has brought a wealth of rail experience from previous senior positions, and a lifelong rail industry career. I am thankful for the fundamental role that he has played in the delivery of ScotRail into public sector ownership. I wish Chris well for the future."
Gibb declined to comment.