As motoring groups and campaigners expressed fears that roads had deteriorated amid the coldest weather for 12 years, highways officials have explained some of the unique challenges faced by Scotland's councils as they battle to keep their networks in shape.
The latest official figures, published on Friday, showed Scotland's local authority-run roads in 2021/22, which comprise all but motorways and other trunk roads, were in their best condition for at least 11 years and improved slightly on the previous year.
However, they do not take into account the freezing temperatures and high rainfall of the past three months. The figures showed around one third of the network "should be considered for maintenance treatment", according to the National Benchmarking Overview Report by Scottish local government's Improvement Service.
Unclassified roads were in the worst state, with 36.7 per cent needing work, down by 1.6 percentage points on last year and from 38.3 per cent ten years ago.
A total of 33.2 per cent of C roads were sub par, down 0.4 points on the previous year and from 36 per cent in 2011/12. Among B roads, 33.6 per cent needed treatment, down 0.4 points on last year and from 36.3 per cent a decade ago.
A roads were in the best condition, with 27.6 per cent requiring work, down 2.2 points on last year and from 30.5 per cent ten years ago.
The report also recorded a significant increase in roads spending in 2021/22, up 15.6 per cent to nearly £598 million on the previous year, but the total was 16.1 per cent lower than the £712 million spent in 2010/11.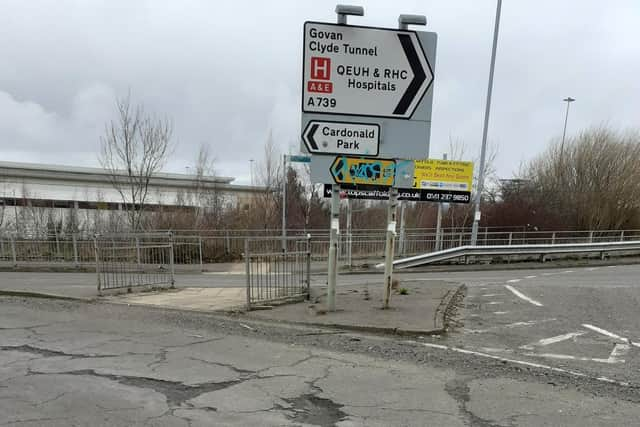 The Society of Chief Officers of Transportation in Scotland (Scots), which represents council roads chiefs, said the recent freezing conditions and heavy rain was the classic cause of potholes.
Vice-chair Philip McKay, who is also head of roads and infrastructure for Aberdeenshire Council, said: "We have just come through a colder than normal winter and will probably start to see the impact of that on the road network – we have seen an uptick in reports of potholes."
He said some areas had experienced a particularly cold two-week spell in mid-December, such as 1.8C below average in Aberdeenshire.
Mr McKay said: "That causes deep-seated freezing in the road structure followed by a 'freeze-thaw' cycle. That is fairly disastrous if the road surface has any defects in it because it allows water in, and as it freezes it expands and makes the hole bigger. Then it thaws, more water gets in and you get into a fairly vicious cycle.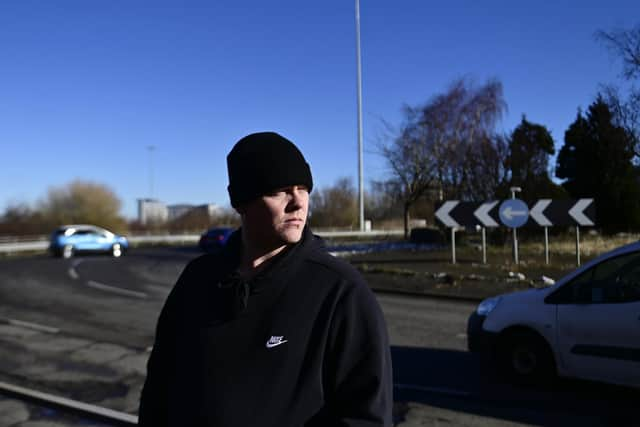 "When you start to include the hydraulic effect of vehicles passing over that water, it's almost like using a plunger in a blocked sink. It forces the water down under pressure and you get an aggressive attack, making the hole bigger again and, if it freezes the next night, you get that ongoing cycle.
"Quite quickly, on a heavily-trafficked road, a defect can become a pothole."
However, Mr McKay said Scotland's roads did not benefit from a protective "quilt" of snow blanketing them for months, unlike snowy countries such as in Scandinavia. He said: "Their roads get a limited period of cyclical freeze and thaw while we are exposed to that an awful lot more. We try to remove snow and ice from the roads because we don't have it cold enough for long enough.
"But if you go to Scandinavia or North America, they will tend to put 'traction' on top of the snow, which is going to be there for a long time, to make it safe to drive on.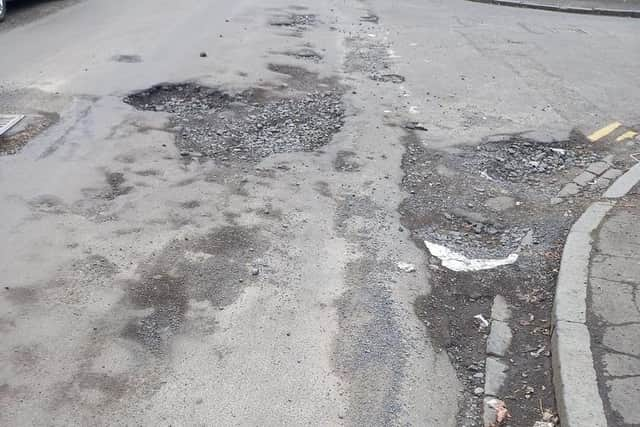 "Their techniques include spraying a mix of hot water and sand, which freezes as soon as it hits the snow which essentially creates a sandpaper carpet to drive on."
The roads chief said Scotland faced an additional challenge from substandard roads because of their age. He said many were very old and "non-engineered" – some having developed from historic military and drove roads.
These are typically comprised of weaker materials only 10-15cm deep – well above the normal maximum freezing depth of 45cm – with water able to easily penetrate to the bottom of the structure, causing faster and more extensive damage.
That compares to modern roads which are composed of four layers of various more robust materials with a total depth of more than 50cm.
Mr McKay said: "We have got a unique problem that a higher percentage of our roads are non-engineered, which causes some fragility." He said some roads were under additional stress by being "undersized" for the volume of traffic they carried, such as the largely single-track North Coast 500 tourist route.
Mr McKay said Scottish councils changed their approach to dealing with road defects two years ago, from prioritising the largest holes to assessing them with a "risk matrix" that included their location and traffic levels. The repair timescale may vary from within a day to six months depending on the score it is given.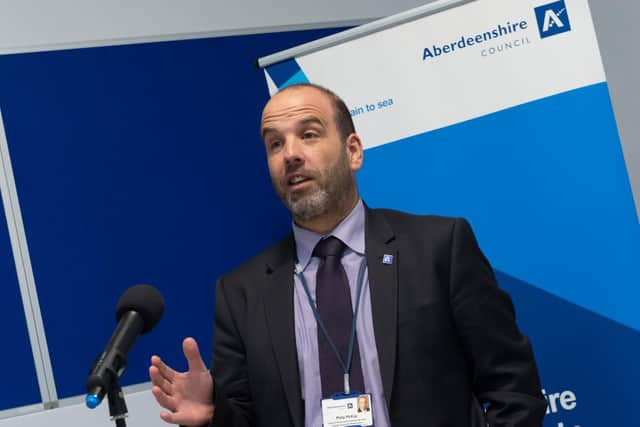 Temporary repairs could be made to very serious defects to keep a road open, or a semi-permanent repair using a slightly different material, or a permanent repair, in which the affected area would be cut out and refilled.
However, Mr McKay added: "if we had a road that was starting to show deterioration, but was not quite at pothole stage, we would consider it for planned work to try to stop the water getting in. That involves preventative treatment with a surface dressing where we spray emulsion and then chips to seal the road up and replace the skid resistance.
"That hopefully stops us getting to pothole formation, which is the most effective way of doing it – intervene before we have the pothole. But it is not always possible."
While Chancellor Jeremy Hunt announced a £200m boost to the Pothole Fund south of the Border in Wednesday's Budget, which was launched in 2020, there is no equivalent ring-fenced funding for council road maintenance in Scotland, with local authorities allocating spending from their own budgets.
A Scottish Government spokesperson said: "Maintenance of the local road network is the responsibility of local authorities and it is up to individual councils to manage their own budgets and allocate the total financial resources available to them on the basis of local needs and priorities."
Mr McKay said there had been extra funding after the Covid lockdowns from some council budget underspends being carried forward, with Aberdeenshire spending considerably more.
Neil Greig, the Scotland-based policy and research director of motoring group IAM RoadSmart, said: "There is absolutely no doubt the roads are getting worse. We have had many years of underfunding and now more extreme weather.
"We need a commitment to long-term funding from the Scottish Government to eliminate the backlog, which is almost £1 billion, but councils need to ring fence that money so it's only spent on road maintenance."
Campaigners in Glasgow said the city's potholes were a major problem. Jamie Canavan, who created the Potholes Make Glasgow Facebook group which has attracted 11,600 members, said: "Some of the potholes on Glasgow's road network I don't even want to call potholes anymore – they are trenches.
"The damage they cause is just crazy. They are massive."
Glasgow City Council said it inspected roads, but urged people to report potholes so they could be assessed and repaired. A spokesperson said: "During December, Glasgow experienced its lowest road surface temperatures in 12 years, followed by long periods of rainfall, which is a damaging combination.
"We always seek to undertake first time permanent repairs wherever possible, but modern materials can provide an immediate and durable solution that helps ensure road safety."
Motorways and other trunk roads are maintained by privately-run operating companies including Amey and BEAR for the Scottish Government's Transport Scotland agency, and are assessed separately.