Postponed Edinburgh Airport runway resurfacing 'has increased risk of emergency repairs' because of 'significant patching'
Scotland's busiest airport, Edinburgh, has insisted there are "no issues" with the runway
Concern has been raised at the state of Scotland's busiest airport runway and taxiways after emergency closures halted flights on two days in a row last month.
A senior aviation executive told The Scotsman the tarmac was so heavily patched at Edinburgh Airport that it "gave rise to increased and frequent risk of damage to patching requiring emergency repairs – much more so than would be found at other airports".
The worries came amid wider disquiet at the state of the airport, including the condition of toilets in the terminal and continuing disruption to passengers' baggage, which has been ongoing since the summer. One of a number of tweets about the lavatories, believed to have been posted by an airline crew member, said: "Worst airport toilets I've ever experienced...do better."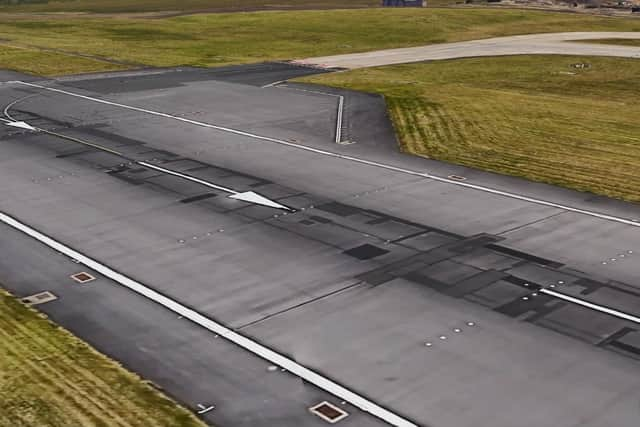 The aviation source said Edinburgh was suffering problems "because they are forcing more traffic through the airport's infrastructure than it was ever designed to cope with". Passenger numbers have returned to pre-Covid levels of up to 1.5 million a month.
However, the claim was strenuously denied by the airport, which said it had added extra facilities, while it stressed there were "no issues" with its runway or taxiways.
A total of 12 flights were diverted over the September 9-10 weekend after two separate closures caused by "surface break-ups" on the runway. The airport said unusually high temperatures over the previous week had been a factor.
It followed the airport suffering another closure in August after a fault was discovered just off the runway. The airport said it had increased weekend staffing to minimise any future closures for repairs.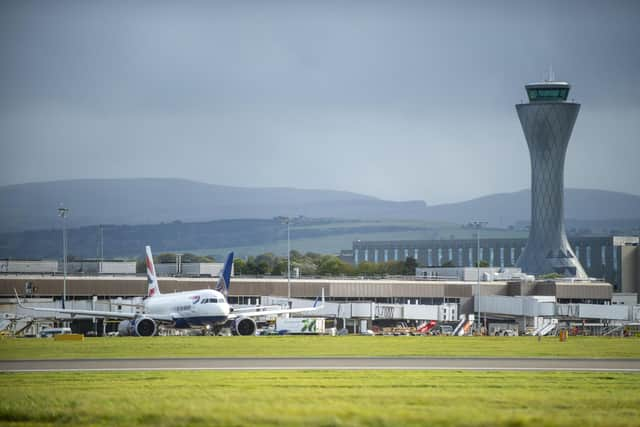 However, the aviation source described the scale of patching as "crazy", which they attributed to resurfacing being postponed until 2025. Referring to satellite pictures on Google Earth, they said: "Patching of the surfaces along runways and taxiways is very clear from the images.
"All airports have these to some extent, just as roads and other heavily-used surfaces have. The level of patching from this imagery is very significant and it gives rise to increased and frequent risk of damage to patching requiring emergency repairs – much more so than would be found at other airports.
"It's surprisingly bad. It makes roads in the Lothians look as smooth as a billiards table by comparison. High levels of traffic at Edinburgh this year, including materially more wide-body long-haul aircraft, is part of picture – just as running more lorries down a road means the surface deteriorates faster."
But an airport spokesperson said: "We're satisfied there are no issues with our taxiways or the runway, so don't wish to be drawn on hearsay or commentary based on what we can all see on Google Earth. Our engineers carry out regular, detailed surveys of the runway and it is checked during the day and night, with repairs taking place when it is appropriate and safe to do so.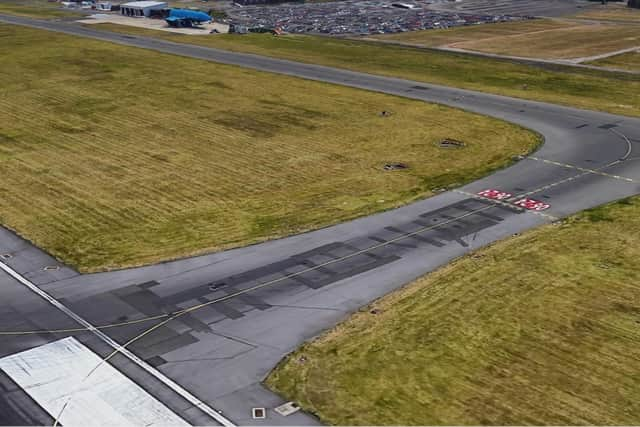 "Patching is in no way unusual and a full resurfacing, which involves significant investment, is planned for 2025. Before that, we're spending £1 million on maintenance in the next few months."
Mike Tibbert, president of the Scottish Passenger Agents' Association (SPAA), which represents travel agents, said: "It is unfortunate that two patch repairs in quick succession have had to be undertaken recently, but a runway is like a road and is prone to cracks in the same way as a road can develop potholes suddenly, especially after fluctuating temperatures."
Edinburgh Airport apologised for the toilet complaints, which included accessible toilets being out of action and all seven soap dispensers in one lavatory being empty.
Among the complaints, Steven Young tweeted: "Country trying it's best to promote tourism yet everyone kept waiting for eternity on baggage reclaim where toilets are disgusting."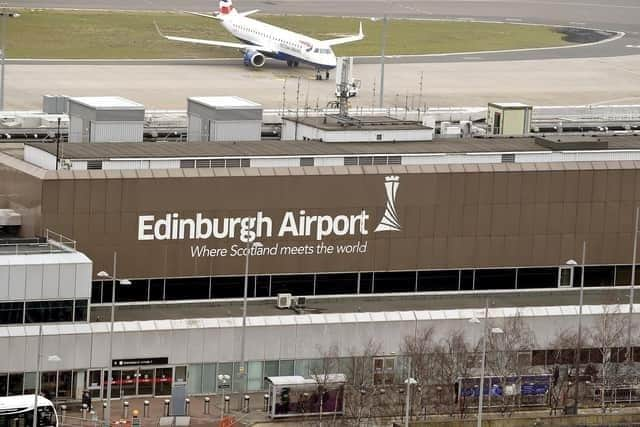 An airport spokesperson said: "Toilets and other parts of the terminal are cleaned at regular intervals and round the clock, and our cleaning staff respond as quickly as they can to specific issues. At busy times, we carry out extra checks and we're sorry if – between these – passengers have a poor experience."
On baggage, a visiting American journalist who spent several hours trying to find her luggage at the airport after arriving last month, said the situation was "still very much the same" as The Scotsman had reported this summer, with bags being stored in open corridors.
Swissport, one of the main handling agents at the airport which are responsible for baggage on behalf of airlines, said: "We understand how frustrating baggage delays are for passengers and we are sorry for every piece of luggage that is delayed.
"Together with the airport, and with the airlines we are responsible for the handling of luggage for, we are continuing to work hard to improve baggage delivery times. This has included bringing in additional dedicated baggage staff and a new helpline to improve passenger assistance."
An airport spokesperson said: "We know that baggage handling is a significant issue for passengers, and we're frustrated that we don't have the control we would want to have over the performance of handling companies that are contracted and paid for by airlines. However, we have brought in additional support which has improved the situation and are keeping the pressure on handling companies to ensure they meet to the standards we expect."
Mr Tibbert said: "We know that Edinburgh Airport is working hard to resolve the issues surrounding baggage delays.
"Airport management is striving to achieve undertakings that the contractor will improve the standards and service. The second factor which is influencing baggage delays is the sheer volume of baggage which is being incorrectly routed to Edinburgh by airlines.
"This has been a noticeable trend since travel closures during the pandemic and something which Edinburgh Airport has little influence over. Although delays continue, there has been a noticeable improvement since last year on the situation."
Comments
 0 comments
Want to join the conversation? Please or to comment on this article.