Boeing plane to Aberdeen Airport involved in 'serious incident' after plummeting with 67 passengers on board
A Boeing plane was involved in a serious incident after it had to deviate from its expected flightpath during a go-around at Aberdeen Airport when it took an unintended descent.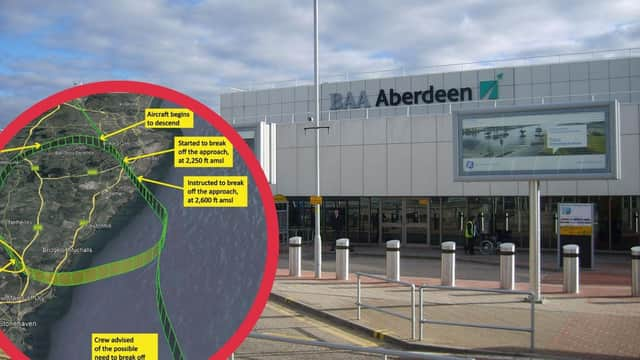 The incident involved a Tui Boeing 737-800 aircraft (registration G-FDFZ), with 67 passengers and six crew members on board, during a go-around at Aberdeen Airport on September 11.
According to the Air Accidents Investigation Branch, the aircraft "deviated significantly" from the expected flight path during what they have described as a "serious incident."
The plane was initially climbing, but just before it reached the cleared altitude, it began to descend.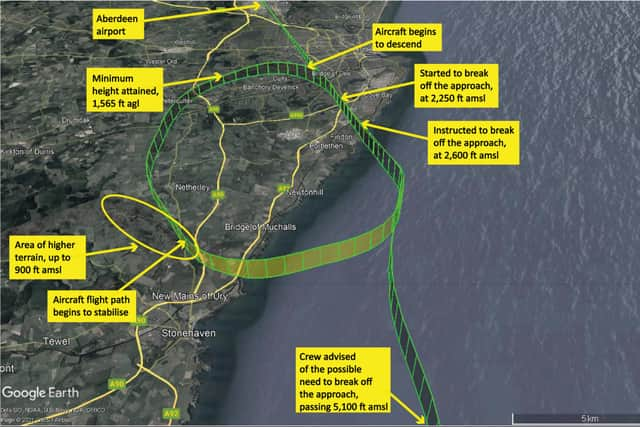 It is understood the pilots had not been flying for a substantial period before the incident and this is what could have led to the incident.
An AAIB spokesperson said: "The pilots of G-FDZF, like many other airline pilots, had not flown for substantial periods during the 18 months before this incident.
"Although the investigation has not established a link between this serious incident and a lack of recent line flying, it is clearly a possibility.
The plane descended with a maximum rate of descent of more than 3,000 ft/min, and it accelerated to an airspeed of 286 kt (the selected airspeed was 200 kt) before the crew corrected the flightpath.
The subsequent approach and landing were completed without further incident.
Announcing the news in a special bulletin, the AAIB added: "The investigation continues to examine all pertinent factors which might have contributed to this serious incident.
"A Final Report will be published in due course."
A Tui spokeswoman said: "We have worked closely with the AAIB throughout this investigation and will continue to do so until a final report is published.
"The health and safety of our customers and crew is always our primary concern and we would like to reassure all customers and crew that the safety of the aircraft was assured throughout this flight.
"We provide training that exceeds all regulatory requirements, this includes the additional refresher and recency training completed by all pilots prior to flights being undertaken.
"The industry has faced unique circumstances with the grounding of many planes and crew due to the Covid-19 restrictions."
The British Airline Pilots' Association (BALPA) has responded to an AAIB report by urging people to respect the independence and objectivity of the UK AAIB and to avoid speculation before they complete their work.
Captain Martin Chalk, BALPA General Secretary,said: "Just like riding a bike, if you climb back on after a period away, it only takes a short practice to be able to manipulate the bike – set off, turn and stop – just as well as you had before. However, your roadcraft – the anticipation of what others are going to do, for example – takes time and practice to reacquire.
"Although many of our airlines have recognised this and provided extra practice and simulator time, there have also been commercial pressures which act in the opposite direction. This is why BALPA has been calling on the Government to make available a Winter Resilience Fund to allow our cash strapped airlines the ability to provide extra training and experience to avoid any degradation of aviation's enviable safety standards."
A message from the Editor:
Thank you for reading this article. We're more reliant on your support than ever as the shift in consumer habits brought about by Coronavirus impacts our advertisers.
If you haven't already, please consider supporting our trusted, fact-checked journalism by taking out a digital subscription.
Comments
 0 comments
Want to join the conversation? Please or to comment on this article.