Hovercraft: Could greener propulsion change its fortunes? – Alastair Dalton
Only one scheduled route operates in Europe after Kirkcaldy-Edinburgh experiment deflated
They are fast, if noisy, and unlike any other form of public transport in the UK.
I have a particular fascination for hovercraft having grown up near Portsmouth, where the only scheduled passenger service in Europe operates between Southsea and Ryde on the Isle of Wight – now also famous for the band Wet Leg.
With memories of a primary school trip to the island with Hovertravel, and latterly a secondary school expedition to Belgium via a separately-run and now defunct larger, vehicle-carrying service between Ramsgate in Kent and Calais, I thought they were commonplace.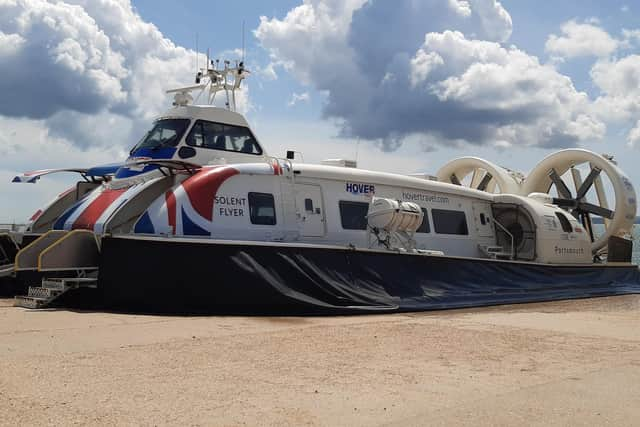 Hovercraft have been considered for several parts of Scotland on various occasions, including on both the Clyde and Forth, although the last trial service north of the Border is itself receding into history.
It's now 16 years since Stagecoach, keen on some form of new cross-Forth marine link, staged a two-week demonstration with Hovertravel of a hovercraft between Kirkcaldy in Fife and Portobello in Edinburgh to test its capabilities.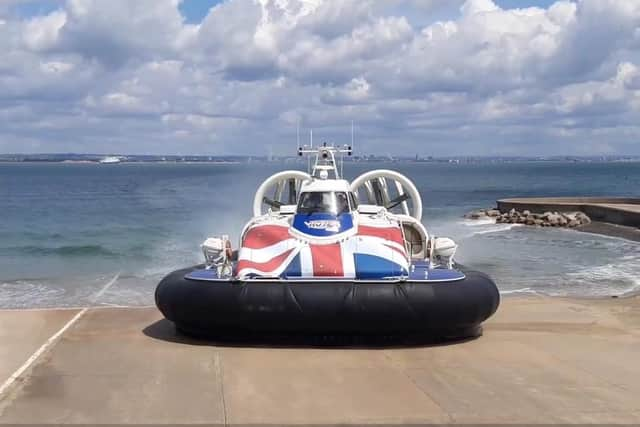 From finding myself suddenly elevated as air lifted the rubber "skirt", to the hovercraft effortlessly flicking round on the slipway and charging off over the waves to complete its trip to the capital in just 12 minutes, it was an unforgettable occasion.
Despite the popularity of the trial – were you among the lucky 32,000 people who took part? – the plans fizzled out after the City of Edinburgh Council refused plans for a terminal. However, curious to sample hovercraft travel again, I took the opportunity while visiting family in Hampshire last month of riding one again across the Solent for the first time in some 50 years.
My verdict? It's faster, but pricier and noisier and bumpier, than the Wightlink passenger ferries, which ply a similar route, with the ferry having the additional advantage of leaving Portsmouth from the city's main bus and train interchange.
While Hovertravel might market its services as flights rather than sailings, it certainly felt much louder aboard than in an aircraft cabin. You're also confined to the interior during the trip with more limited visibility than on the ferry, which also has an open upper deck from which to enjoy the views.
The hovercraft is twice as quick, taking ten minutes rather than 22 minutes by ferry, but a day return is £31 compared to £21 on Wightlink.
Edinburgh councillors are again considering a new cross-Forth link as part of a new "public transport action plan", but with no mention of a hovercraft, while separate plans for hovercraft along the Clyde are long gone too.
However, while there appears to be no current prospect of hovercraft in Scotland, the technology stands to add potential green credentials to its speed advantage if a UK Government-funded research project to switching them to hydrogen power is successful.
With electric propulsion the focus for ferry operators such as CalMac, maybe hovercraft will break out from the south coast route they have plied for nearly 60 years to once again operate elsewhere.
Comments
 0 comments
Want to join the conversation? Please or to comment on this article.