Future Flight: Tax on Scotland-London frequent flyers sought by Scottish Greens to make rail more attractive
Frequent fliers should be taxed to stem increasing aviation emissions and fund improvements to make trains more attractive, the Scottish Greens have urged.
Air passengers who make multiple trips between Scotland and London and other destinations accessible by rail would be targeted under the plans to be discussed with the party's SNP partners in the Scottish Government.
However, flights to the Scottish islands would be excluded, along with holiday trips, the Scottish Greens' transport spokesperson Mark Ruskell told The Scotsman in the latest part of our Future Flight series on Scottish aviation.
The move came as the UK Government halved air passenger duty (APD) on flights within the UK from Saturday to £6.50 per person to bring it into line with Europe, which is expected to fuel an increase in short-haul air travel.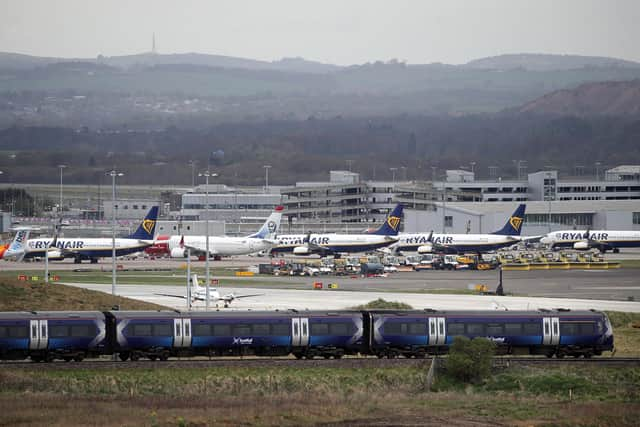 Scottish ministers abandoned plans to take over APD and replace it with a new air departure tax (ADT), which would have been halved and then abolished, after declaring a climate emergency in 2019.
Mr Ruskell acknowledged that aviation was excluded from the Bute House agreement – the SNP-Greens power-sharing deal – but said a "fresh conversation" was required if Scotland was to meet its emissions targets.
He said: "It's hard to see how we can redouble efforts to meet our legally-binding obligations while allowing aviation to expand.
"It would be unfair to say aviation can continue its emissions while drivers and other parts of the transport sector have to decarbonise faster.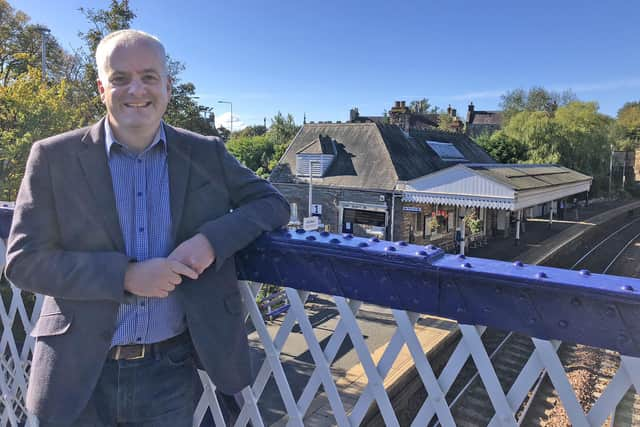 "The key action for the Scottish Government to take right now would be to look at the powers that it has and how a frequent flyer tax could be introduced.
"It could ensure there's a more competitive playing field in relation to rail in terms of pricing and also create a revenue stream that could be used to invest in rail
"The real focus would be on flights to London or other flights within the UK where there is a rail alternative.
"A lot of people fly to go on holiday and see family and friends, and people on the islands will probably fly more regularly – those would not be the target for any fiscal measure to reduce frequent flying.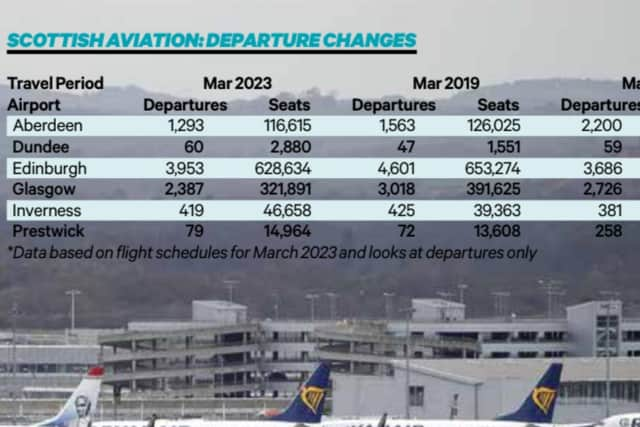 "In the design of any scheme, there has to be a recognition that lifeline rural flights are important for the economic and social state of island communities."
However, Mr Ruskell said other measures, such as "sustainable aviation fuel", were unrealistic options in the short term. He said: "We are not meeting our climate change targets. We need transformational change. Simply putting a different type of fuel into the tanks of planes is not going to do it."
Scottish Conservatives transport spokesperson Graham Simpson dismissed the proposal. He said: "This vague idea would presumably hit people flying through London to other destinations too. It's nonsense. If the Greens want more people to travel by train then they should be promoting cheaper rail fares."
Its spokesperson said: "We continue to work with the UK Government to find a solution for aviation that remains consistent with our climate ambitions."
Comments
 0 comments
Want to join the conversation? Please or to comment on this article.