Ferries Scotland: Longest-ever CalMac ferry breakdown could end Hebridean Isles' career
West coast operator wants to extend catamaran Alfred's charter to provide longer cover
The failure to resolve problems which have kept one of CalMac's oldest ferries out of action for an unprecedented seven months could see the vessel never return to service, the operator's chief executive has told The Scotsman.
Hebridean Isles' absence from the west coast network since its annual overhaul in January has thrown into sharp relief CalMac's battle to keep its ageing fleet operating – with this winter's maintenance programme expected to be even more challenging.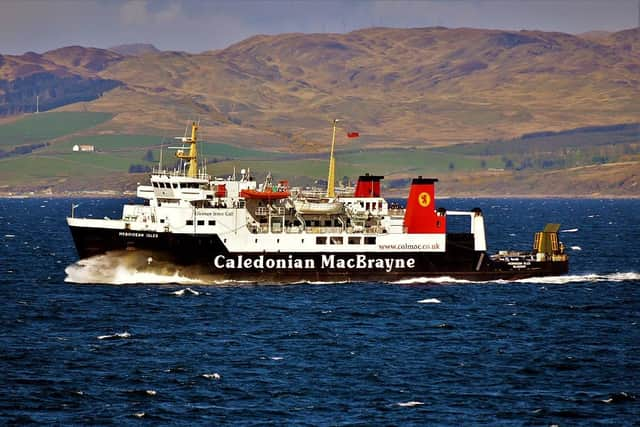 It comes as the Ferguson Marine shipyard said it would provide an update on the delivery timetable for the massively-delayed Glen Sannox ferry by the end of the month. The timetable has repeatedly slipped to date, with the desperately-needed new CalMac vessel now not expected to be completed until at least February, nearly six years late.
CalMac chief executive Robbie Drummond said Hebridean Isles had been unable to return to its Islay route because of problems with its "control pitch propeller" working consistently while the vessel manoeuvres at low speeds, leaving it unable to operate safely within ports.
He said: "We have never faced a situation like this where a vessel has been out for seven months and is still not rectified. It has been immensely difficult, not just in engineering terms, but also in trying to manage the impact on customers. We are now having to plan the rest of the summer timetable and assume Hebridean Isles is not available."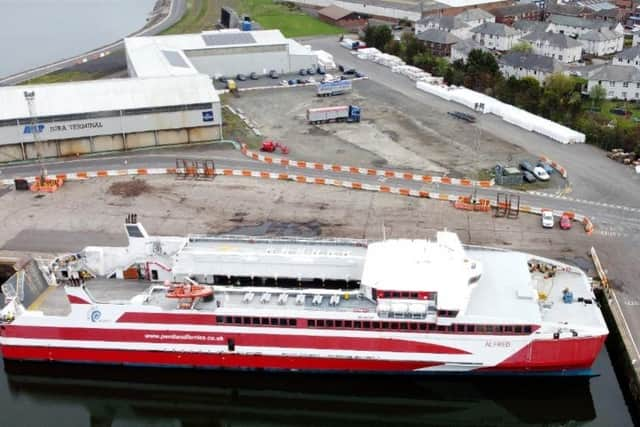 Asked if the vessel might never return to service, Mr Drummond said: "We are still reviewing options over further work we can do, but clearly that has to be a risk given the amount of time she has been out of service.
"We have made an enormous effort, working with suppliers and experts, but have been unable, as yet, to rectify the fault.
"We have still not managed to identify the solution. It relates to the age of the vessel – it's 38 years old and eight years beyond its expected working life. We have now renewed many of the parts and overhauled all the elements that are connected, whether mechanical or electrical, but we still haven't yet rectified the fault.
"The fault is that at low speeds, the control pitch propeller is not consistent. It is not always engaging or sometimes it's engaging when it shouldn't.
"There is still further work we are doing, but [otherwise] we have a serious challenge. If we had to replace the whole system, that would take one to two years and the vessel is due to be retired anyway in December 2024."
That date is when the first of two new ferries for the Islay route are due to be completed by a shipyard in Turkey.
Meantime, Hebridean Isles' absence had forced the suspension of the summer Ardrossan-Campbeltown service, which has now been cancelled for the entire season. On the Islay route, space for lorries, such as for the whisky industry, has been reduced while a smaller vessel, Isle of Arran, stands in.
This has had the knock-on effect of reducing sailings and capacity slightly on the main Arran route to Brodick while Isle of Arran has itself been replaced by Alfred, a catamaran ferry chartered for nine months from Orkney-based Pentland Ferries.
Mr Drummond said Alfred's deployment had averted greater disruption, although it was intended as a spare vessel.
He said: "We are fortunate because Alfred, which was supposed to be providing resilience, is providing full scheduled sailings to Arran. But we don't have any resilience – there is no spare vessel again."
CalMac now hopes to keep Alfred for longer until Glen Sannox arrives to take over the main Arran route. Mr Drummond said: "We are discussing with Transport Scotland extending that charter to provide further resilience.
"The vessel has performed really well. Customers have really welcomed it. She has a great carrying capacity and, albeit we have been operating through the summer, she has been very resilient and very reliable."
Mr Drummond said he didn't think the vessel would be less resilient during worse winter weather, but added: "We'll have to wait and see how that transpires".
However, the winter maintenance programme would be tough, he said. More vessels will be out of service at the same time than in previous years – up to five – because the larger ferries now require an average of three weeks' work compared to two weeks in the past.
The work involves some 35,000 engineering tasks being performed on the fleet of 35 vessels, or an average of 1,000 per vessel, which Mr Drummond described as "a huge number – that's immense activity to organise". Expected spending on maintenance is £45 million in 2023/24, more than twice some £20m six years ago.
Mr Drummond warned: "They [vessel refits] are very tightly planned and if there is any delay caused by unplanned work, that has a knock-on impact to the rest of the schedule, but also may be an issue for us getting dry dock space because other companies are booking space, which is very scarce.
"There is much less space for unplanned work than there ever was in the past because the whole system is planned so tightly together. There is no contingency in that, whereas previously we've built in contingency.
"The big challenge we have now is steelwork, which has to be replaced when it gets below a certain depth as it thins over time." Mr Drummond said that was becoming an increasingly complex process that required the removal of large equipment such as engines.
CalMac will also consult Skye, North Uist and Harris residents over the second stage of Highland Council shutting Uig habour on Skye for upgrading from October 30 to December 11 following its closure between January and March.
Meantime, Ferguson Marine (Port Glasgow) chief executive David Tydeman said the body planned to "update on timings before the end of August" over the delivery of Glen Sannox.
Comments
 0 comments
Want to join the conversation? Please or to comment on this article.