Edinburgh tram inquiry report: The key figures criticised, including John Swinney, as Lord Hardie attacks 'evasive' and 'incredible' evidence
Inquiry chair questions integrity of some witnesses and apparent fabrication of evidence
Key figures involved in the Edinburgh tram project have come in for sharp criticism from Lord Hardie in his inquiry report, including John Swinney and several senior officials.
John Swinney
Mr Swinney, the-then finance secretary, had his integrity called into question by the former judge for his "lack of candour" over what was discussed in a phone call with a Transport Scotland official over a deal to end the dispute between the City of Edinburgh's tram firm Tie and its contractors.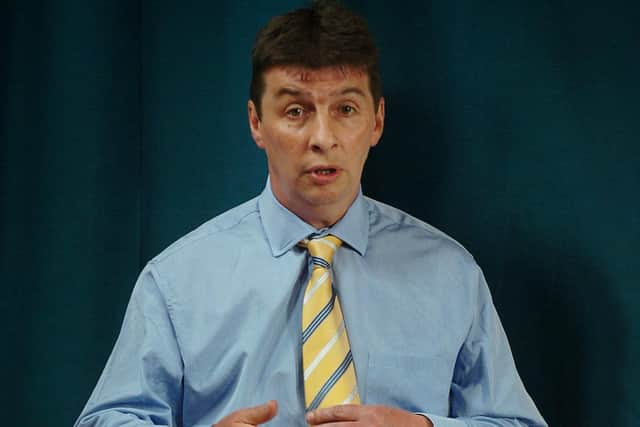 Lord Hardie said in his report: "I do not understand why Mr Swinney and [Transport Scotland director of major transport infrastructure projects] [Ainslie] McLaughlin felt obliged to obscure what transpired in their telephone conversation or its true purpose.
"The timing of the telephone call immediately before [council chief executive] Dame Sue Bruce made the final offer to the contractors tends to support [Tie consultant] Anthony Rush's impression that it was to seek the minister's approval before the offer was made.
"The lack of candour on this matter by Mr Swinney and Mr McLaughlin's attempted justification for making the telephone call simply gives rise to suspicion as to the true purpose of the telephone conversation. As with all witnesses who gave evidence in person, they testified on oath and their lack of candour calls into question their integrity."
Willie Gallagher
Others severely criticised in the report include Willie Gallagher, who was Tie chair from 2005 to 2006 and also its chief executive from 2006 to 2008.
Lord Hardie said: "Mr Gallagher was not a satisfactory witness. He had a poor recollection of matters even where they concerned key areas rather than matters of detail.
"At times it was difficult for me to accept that his unsatisfactory answers were truly the result of poor recollection of events; rather, there were instances where it appeared that he was fabricating evidence or was not being candid in his responses.
"His answers were often evasive and his evidence at times incredible."
Lord Hardie also criticised Mr Gallagher's "poor management that appears to have been driven by unrealistic optimism".
Nick Smith
Also under fire in the report was the city council's head of legal services Nick Smith, who held a series of roles as a solicitor with the tram project team from 2007, whose integrity Lord Hardie also questioned.
He said Mr Smith told him "he thought that he could adjust his evidence to the inquiry because of litigation in the Court of Session", which "caused me to question whether he was being entirely frank as a witness".
Lord Hardie added: "My concerns about Mr Smith's integrity as a witness increased when he disavowed knowledge of the contents of other documents that had been sent to him."
The inquiry chair also said in his report that Mr Smith had accepted that reports to councillors in June and October 2010 "were not accurate".
Geoff Gilbert
Lord Hardie described former Tie commercial director Geoff Gilbert as an "unsatisfactory witness". He said: "It was striking how often he responded to questions by saying that he could not remember or could not recall. No other witness to the inquiry has been so afflicted by memory lapse."
Comments
 0 comments
Want to join the conversation? Please or to comment on this article.