A9 Perth-Inverness dualling could take till 2050 – construction industry
The SNP's long-standing pledge to dual the central part of A9 may not be realised until 2050, the construction industry has predicted in the most pessimistic estimate yet of when one of Scotland's biggest ever building projects will be finished.
They said the offer to widen the six-mile stretch between Tomatin and Moy, south of Inverness, was £130-140 million compared to an anticipated £115m.
Transport minister Jenny Gilruth has told MSPs it was rejected as "not best value for the taxpayer" and the contract would be urgently re-tendered.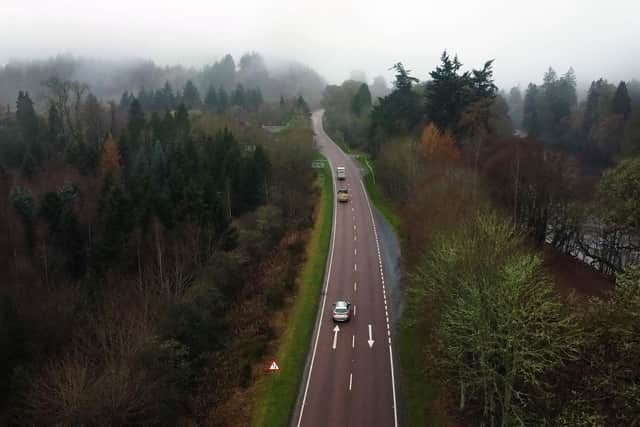 The decision signalled yet another delay to complete the mammoth project which the SNP committed to after coming to power 16 years ago.
A construction industry source said: "If the Scottish Government chooses to build the remaining nine sections just one at a time [as has happened so far], you need to factor in that it will take roughly one year to procure and two years to build each section.
"If they do not run elements of the process concurrently then you are approaching 2050 for the completion of the dualling."
The source said a public-private partnership would be the quickest way of finishing the job but it would be very disruptive because at least two sections of the road were likely to be upgraded at the same time.
It would also be the most expensive option because the cost would be paid back over 25 years. Ministers are believed to have rejected it because of rising interest rates.
Laura Hansler, 52, of the A9 Dual Action Group, said: "This leaves us in a shocking state of affairs where the road will not be completed within my lifetime.
"What is really hampering this is it has been broken down into so many sections for tender and the procurement procedure has become so fractionated.
"As a country, we can do way better than this. We only have to look to Europe – Germany is prime example – or even China. They must look on at this project and be dumbfounded as to what is taking us so long."
The IAM RoadSmart motoring group described a 2050 completion date as "totally unacceptable". Neil Greig, its Scotland-based policy and research director, said: "Now the 2025 target has been dropped, more information like this is emerging which shows it was never feasible in the first place under current procurement practices."The Scottish Government should have come clean about this years ago and allowed a more open debate on what has to change to deliver critical national projects within acceptable time frames."
Gilruth told MSPs: "Transport Scotland is urgently considering a range of different options to provide ministers with advice on the most efficient way to dual the remaining sections. I expect to have that advice by the autumn." The agency said it could not provide details of the bid because of commercial confidentiality.
Comments
 0 comments
Want to join the conversation? Please or to comment on this article.