WhatsApp Covid row: Who has and hasn't handed material to UK Covid Inquiry? Rishi Sunak, Boris Johnson, Dominic Cummings, Nicola Sturgeon and Humza Yousaf
A row has emerged over deleted messages from the Covid pandemic and a lack of transparency
Political figures from both parties are facing questions over not handing over material to the UK Covid inquiry.
For UK Government figures, information has broadly been handed over without issue, though Prime Minister Rishi Sunak is still yet to pass over his WhatsApp messages, missing a deadline given by the committee. He insists the relevant information has been provided, and explains he swapped phones numerous times during the pandemic.
For the man he served as Chancellor, things have been more straightforward, with Boris Johnson's WhatsApp messages handed to the inquiry, despite a late attempt by the Cabinet Office to argue many weren't relevant, and his own expectation they would never be public.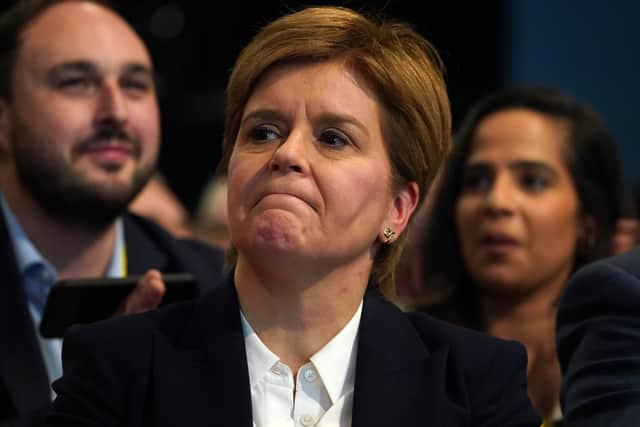 Messages from aides and those previously around Mr Johnson have also been provided, with the public having sight of messages sent by Dominic Cummings, Mr Johnson's former chief adviser, and Lee Cain, his ex-communications chief, plus a number of other senior aides and top civil servants of the time. WhatsApps from Cabinet Secretary Simon Case have also been published, in which he is deeply critical of the then-prime minister, suggesting his wife, Carrie Johnson, was actually running the Government.
A text conversation between Professor Dame Angela McLean and Professor John Edmunds was also revealed, where they called Mr Sunak "Dr Death" over the Eat Out To Help Out scheme.
The same cannot be said for figures in the Scottish Government. WhatsApp messages held by former first minister Nicola Sturgeon and other senior figures have reportedly been deleted. In the case of Ms Sturgeon, it has been alleged this was done manually.
Messages held by First Minister Humza Yousaf and former deputy first minister John Swinney are among those allegedly retained. However, Mr Yousaf confirmed on Monday he had "kept" WhatsApp messages from the pandemic and planned to co-operate with the inquiry.
Former health secretary Jeane Freeman is reported to have handed over some messages. Some Scottish ministers are now said to have set their messages to auto-delete, while Scottish Greens co-leader Lorna Slater insists she doesn't have a Government mobile phone.
Comments
 0 comments
Want to join the conversation? Please or to comment on this article.