Covid inquiry UK: Boris Johnson 'did not realise' WhatsApp messages from Covid pandemic would become public, chief adviser says
The UK Covid inquiry is hearing from Boris Johnson's former principal private secretary during the pandemic
Boris Johnson did not appear to realise his WhatsApp messages would become public via the probe into the pandemic, the UK Covid-19 Inquiry has heard.
And it has been revealed, as the Scottish Government comes under intense scrutiny over its own lack of retention of any WhatsApp messages, the "disappearing message function" was turned on for at least one key chat group involving Mr Johnson during 2021.
A WhatsApp exchange between Martin Reynolds, the-then prime minister's principal private secretary during the pandemic, and Cabinet Secretary Simon Case from December 2021 was shown to the inquiry on Monday.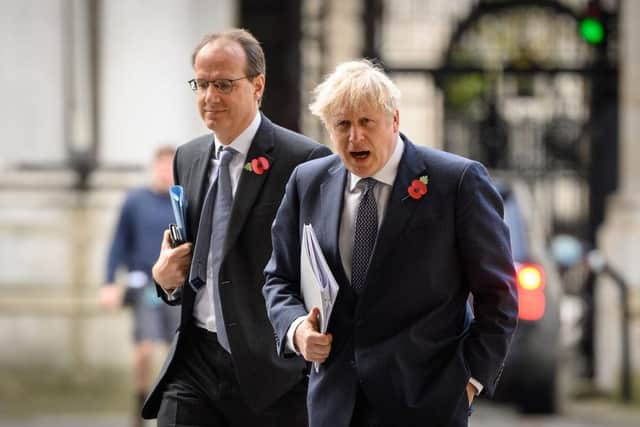 A message from Mr Case read: "PM is mad if he doesn't think his WhatsApps will become public via Covid inquiry – but he was clearly not in the mood for that discussion tonight! We'll have that battle in the new year."
Mr Reynolds replied: "Agree – thanks for your help."
Giving evidence to the inquiry on Monday, Mr Reynolds was asked by Hugo Keith KC, lead counsel to the inquiry, what that "battle" was about.
Mr Reynolds said: "I cannot recall, but I imagine that the prime minster – I'm afraid I can only speculate – but I imagine he hadn't realised that all of his WhatApps would become public via the Covid inquiry."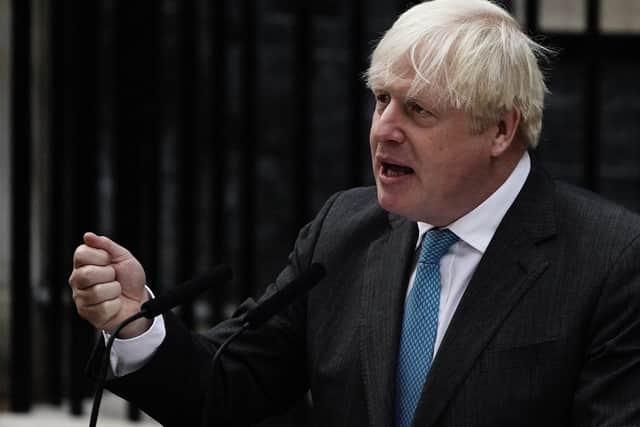 Mr Keith added: "Because of course as the-then prime minister, his WhatsApps would form a vital part of a full, transparent examination of the decision-making at the time – as yours would?"
Mr Reynolds replied: "Yes."
Mr Reynolds also told the inquiry he may have been worried about his colleagues screenshotting WhatsApp messages and leaking them.
Asked why he had turned the function on, Mr Reynolds said: "I can guess or I can speculate, but I cannot recall exactly why I did so."
He continued: "This WhatsApp group was very different from any other WhatsApp group on my phone, in that it was essentially funnelling information into the Prime Minister and out, and all of that was recorded separately in hard copy or in email form, including the Prime Minister's comments.
"So, that flow of information of updating him on developments was recorded properly on our systems.
"I can speculate as to why I might have done it. As I said at the start, I have kept all my other WhatsApps for the relevant period and handed them over, so I don't believe it was intended to prevent the inquiry from having sight of this.
"It could, for example, have been because I was worried of someone screenshotting or using some of the exchanges and leaking them."
Mr Reynolds said the Government should have been "far more vigorously looking and testing out arrangements" for what was coming in the pandemic, but that was "with the benefit of hindsight".
He said a note to Mr Johnson from a group of senior advisers towards the end of February 2020, setting out the challenges Covid presented, had given the "sense that the system is gripping the challenge in an appropriate way".
Mr Reynolds said the subsequent "fundamental interventions" later considered by Government were not identified in that note.
He said: "I agree, that with the benefit of hindsight, it does appear that we should have been far more vigorously looking and testing out arrangements for what was coming, and that would arguably have made a big difference when the crisis hit."
Comments
 0 comments
Want to join the conversation? Please or to comment on this article.