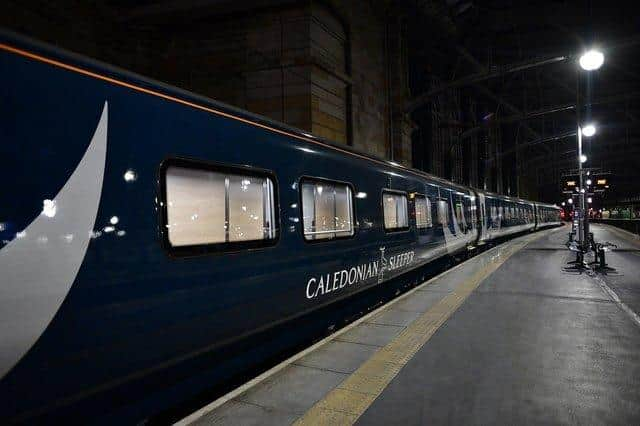 The RMT transport union pointed to internal Scottish Government documents suggesting this could be done in around 12 weeks "in an emergency".
ScotRail is now back in public hands for the first time in 25 years after Dutch firm Abellio had its franchise ended three years early amid criticism over its performance.
Private operator Serco has been running the Sleeper service since 2015.
RMT general secretary Mick Lynch said: "When the Scottish Government announced last March that it was bringing ScotRail into public ownership, RMT immediately called for it to do the same for the Caledonian Sleeper and reintegrate it with ScotRail, which it should never have split it from in the first place.
"A year later we find out that instead of bringing the Caledonian Sleeper back into a publicly owned and integrated Scottish rail operator the Scottish Government has, inexplicably, handed private operator Serco another year's contract under which it can be paid fees, funded from public money.
"Yet, shockingly, internal documents confirm that not only does the Scottish Government have the necessary structures in place to bring the Caledonian Sleeper into public ownership, it would only take around 12 weeks to do so.
"RMT is demanding that the Scottish Government cut ties with Serco and deploys the necessary arrangements to bring the Caledonian Sleeper into public ownership as a matter of urgency.
"This is the best way to provide value for money and stability for Scottish passengers and taxpayers and ensure that all revenue is reinvested in improving the network, rather than being paid out in fees to private operator Serco."
The Scottish Government was approached for comment.
It comes as unions celebrated the move to take ScotRail into public ownership, with RMT Scotland director Mick Hogg telling Good Morning Scotland: "No longer will there be private shareholders receiving dividends or any profits from Scotland's railway, so in that sense we believe there is a great opportunity for Scotland's railway to receive the proper investment that it deserves."
Mr Hogg said transport minister Jenny Gilruth was "ticking all the right boxes as far as the RMT is concerned and she does not want industrial strife".