SNP leadership contest: Nicola Sturgeon says she did not watch brutal SNP leadership TV debate
Nicola Sturgeon has said she did not watch the first TV debate of the SNP leadership race, which saw the candidates tear into each other in a series of brutal exchanges.
The First Minister told journalists in Holyrood: "I was following all of your tweets and it seemed to be a feisty encounter."
Ms Forbes, the finance secretary, trashed Mr Yousaf's record as a minister. She said: "You were a transport minister and the trains were never on time, when you were justice secretary the police were stretched to breaking point, and now as health minister we've got record-high waiting times. What makes you think you can do a better job as first minister?"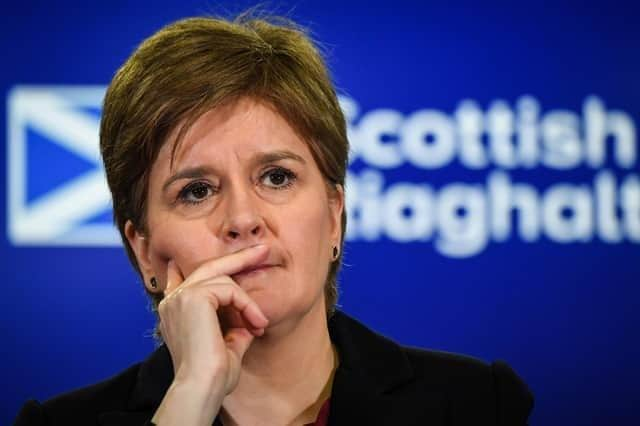 In return, Mr Yousaf suggested Ms Forbes would drag the party to the right and could not be trusted to stand up for the Scottish people. He also made reference to her controversial views on gay marriage, and said she could not even keep Yes voters on side.
Ms Sturgeon was asked about the exchanges as the entered the chamber of the Scottish Parliament for a debate to mark International Women's Day.
Asked if she thought her leadership had been mediocre, as Ms Forbes suggested, Ms Sturgeon said: "The judge of my leadership has been and will continue to be the people of Scotland. I won eight elections in my eight years as leader.
"Look, I have chosen to step down from leadership. Those who are vying to succeed me have a right now to put forward their policies, their vision, their approaches to leadership, and it's important they do that. They are doing that, and the party will make a decision. And I think they've got a right to do that, actually, without a running commentary from me."
Asked if she had any advice on the candidates attacking each other, Ms Sturgeon said: "We have a record in government to be proud of. I think what all candidates need to do, and I think all candidates are doing, is set out how they will build on that and take that forward."
Ms Sturgeon said she thought all of her ministers had "done a good job".
Comments
 0 comments
Want to join the conversation? Please or to comment on this article.