SNP finances: What is Short money, why is it important, and what does it pay for?
Short money is at the centre of the SNP's ongoing financial crisis, but what is it and what could the party be set to miss out on?
What is short money?
Developed and introduced during the Harold Wilson government of 1974 to 1976, Short money (so called due to the minister who introduced the scheme, Edward Short) is the common name for public money handed to opposition parties in Westminster.
It is intended to help opposition parties through additional support, making it easier for those parties to undertake parliamentary duties. It is used to hire and pay for staff, researchers and for travel expenses.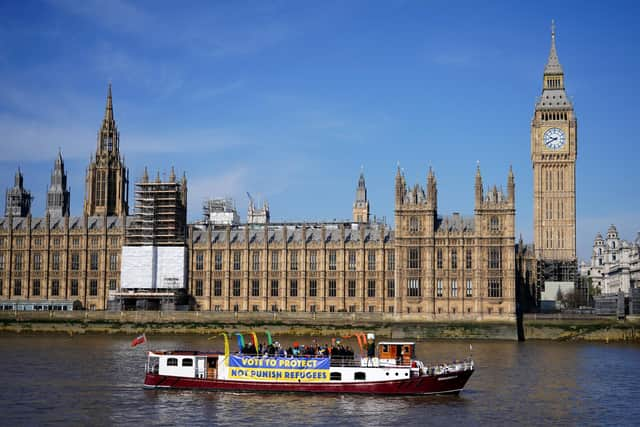 How does short money work?
Short money is available to any parliamentary party not in the government that secured either two seats, or one seat and more than 150,000 overall, at the last general election.
It does not extend to those who refuse to swear the oath of allegiance, so parties such as Sinn Fein do not receive the money.
How much short money do the SNP and other parties get?
Funding is set by a formula, with £19,401.20 for every seat won, with an additional £38.75 for every 200 votes gained by a party. Travel expenses in total is £213,132.53, divided between each party in proportion to the amount of general funding they receive.
The Leader of the Opposition, at the moment Sir Keir Starmer, also receives £903,907.10 for the running cost of their office. Under the scheme, the SNP receives £1.15 million for general expenses and £28.5k for travel expenses, compared to Labour's £7m and the Liberal Democrats' £950,000.
Why is short money in the news now?
The SNP's Westminster branch and the central party both announced on May 3 they had appointed AMS Accountants Group as their new auditors. Without that appointment, there was a major risk this information would not be provided before the May 31 deadline, although the SNP are yet to confirm they will meet the cut-off.
If the deadline was missed, this could leave the Westminster group without this funding, potentially sparking another financial crisis for the SNP and seeing significant job losses among its staff members.
Comments
 0 comments
Want to join the conversation? Please or to comment on this article.