SNP finances probe: Who are new SNP auditors AMS Accountants Group? Why were new auditors needed?
New auditors have been appointed to the SNP, seven months after the previous firm quit
After months without any financial auditors, the SNP have finally appointed a new firm to sort out their accounts.
Normally a political party getting new auditors wouldn't be headline news – but for the SNP it is dominating news stories across Scotland.
And May 31 is an important deadline for them – that's when the Westminster group's audited accounts need to be submitted by.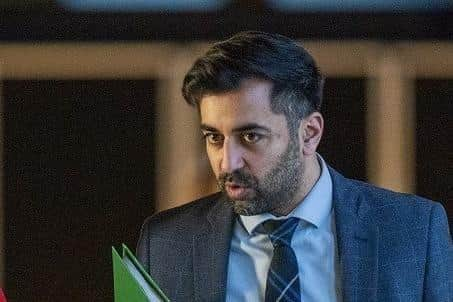 So who are the new auditors, and why is their appointment so important?
Who are the new auditors?
AMS Accountants Group are the new auditors. They will work with both the SNP and the SNP's Westminster group going forward.
What do we know about them?
They were founded back in 1982 and offer "diverse accountancy, tax, corporate finance and advisory services".
Auditing accounts is one of their main services, but they also specialise in medical accountancy and tax advice.
Their head office is in Manchester, but they also have branches in London, Dewsbury and Blackburn.
Why are new auditors needed?
The party's previous auditors, Johnston Carmichael, quit in September 2022 after working with the SNP for 10 years.
Johnston Carmichael told the SNP it resigned following a "review of our client portfolio and existing resources and commitments".
However this news was only made public seven months later in April this year, prompting concerns to be raised about transparency in the SNP.
Most within the SNP didn't know this had happened either – Humza Yousaf said he only found out about it after being elected as party leader and first minister back in March.
What has happened while the SNP had no auditor?
A lot has changed for the SNP since Johnston Carmichael left.
Nicola Sturgeon resigned as party leader, an internal rift within the SNP has opened up, and there has been the ongoing police investigation into party finances.
The police investigation is looking into how £660,000 in donations, earmarked for independence campaigning, has been spent.
Ms Sturgeon insists she did not resign because of the party finances or the police investigation.
Colin Beattie, the party's former treasurer, and Peter Murrell, the party's former chief executive and Ms Sturgeon's husband, have both been arrested as part of the police investigation.
Both were released without charge the same day they were arrested.
Three people signed off on the SNP's accounts – Mr Murrell, Mr Beattie, and Ms Sturgeon.
What will be the first priority for the new auditors?
The auditors have until the close of business on May 31 to submit the Westminster group's audited accounts.
Short money is paid to opposition parties in the House of Commons to assist them in their parliamentary work. The amount each party receives is based on how many MPs the party has – currently the SNP has 45 MPs and they are led by Aberdeen South MP Stephen Flynn.
Comments
 0 comments
Want to join the conversation? Please or to comment on this article.