SNP finances: Party facing cliff edge on auditors with no extension available on deadline
The SNP are facing a desperate race to have auditors in place by May 31 with no extension available to the deadline.
The Scotsman understands the House would be unable to give Humza Yousaf's party an extension if one was requested, meaning they could lose more than £1 million from House of Commons authorities if the SNP does not appoint auditors by the end of next month.
House of Commons rules state "no later than two months after 31 March each year, a party claiming financial assistance" must furnish the House with the certificate of an independent professional auditor, as well as "publish accounts in relation to all such expenses, audited by an independent professional auditor, in a form determined by the House of Commons Members Estimate Committee and in accordance with any requirements imposed by that committee".
It also warns if those requirements are not met, no further financial assistance shall be paid until they are complied with. The party's previous auditors, Johnston Carmichael, resigned in September, but the public and many senior party figures were not informed.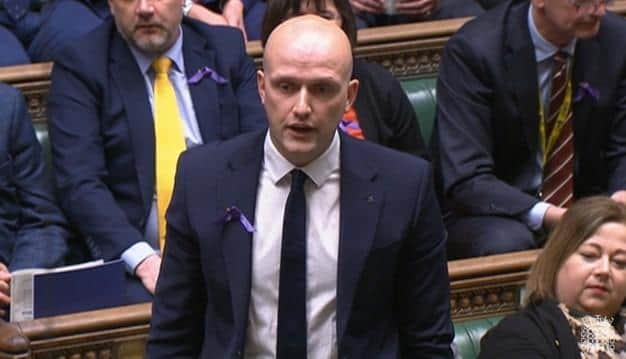 For seven months, the SNP and Westminster group have both been without auditors. The party is now believed to be cold emailing auditors, with acting chief executive Susan Ruddick sending an email to a firm earlier this week with the subject line "Audit enquiry".
The email read: "We are urgently seeking a statutory auditor to comply with our obligations to the Electoral Commission as well as an audit of our Westminster group at the House of Commons. Would you have the capacity to assist in either of the above?".
Ms Ruddick is acting chief executive of the SNP following the resignation of Peter Murrell, Nicola Sturgeon's husband, in a row over party membership numbers. Responding, Lib Dem MP Alistair Carmichael accused the SNP of hiding the issue from the public.
He said: "They say that a problem shared is a problem halved. Instead the SNP elite kept their auditor problems to themselves – and their troubles have multiplied.
"Ultimately those who lose out if the SNP do not get their finances in order will not be the MPs themselves, but the people working for them. Their jobs are at risk, not through their own actions, but because of the incompetence of those they look to for leadership.
"During an election MPs and their staffers understandably have to brace themselves for a potential loss. For this to happen halfway through a parliamentary session without warning would be a true dereliction of duty.
"If you cannot get your act together for what is essentially 'free' money how can you be trusted to run a country?"
An SNP spokesperson claimed they hoped to have auditors appointed in time.
They said: "The SNP Westminster parliamentary group is in the process of appointing auditors and we hope to have our accounts signed off, in the usual way, as they are every year. As is always the case, we are in regular contact with the House authorities, including over the annual audit process."
Comments
 0 comments
Want to join the conversation? Please or to comment on this article.