Rishi Sunak to urge SNP to stop focusing on 'constitutional abstractions'
Rishi Sunak will insist his Conservative government in Westminster is delivering for Scotland and the whole of the UK as he accused the SNP administration at Holyrood of focusing on "constitutional abstractions".
The Prime Minister will address party members, MSPs and MPs at the Scottish Conservative conference in Glasgow on Friday.
Mr Sunak is expected to tell delegates: "It is time for a government at Holyrood that focuses on Scotland's real priorities, not constitutional abstractions.
"We, the UK Government, will get on with delivering for Scotland and the whole UK."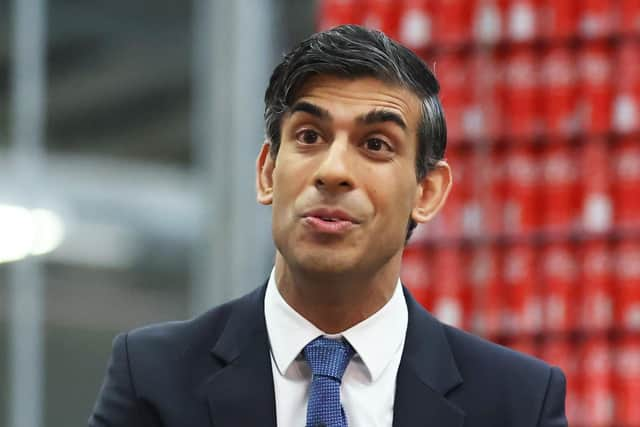 During his morning speech at the Scottish Events Campus, Mr Sunak will tell attendees that he has "five priorities and they're priorities for the whole of UK".
"I want to halve inflation, grow the economy, reduce debt, cut waiting lists – which I know is the Scottish Government's responsibility – and stop the boats," he is expected to say.
After his speech, the Prime Minister is set to travel to Newport where he will speak at the Welsh Conservative Conference.
On Thursday, Mr Sunak rebuffed calls from Humza Yousaf to look again at the duty charged on whisky.
Mr Yousaf raised the issue of the upcoming 10.1 per cent hike in alcohol duty when he had his first face-to-face meeting with the Prime Minister earlier this week.
Speaking about the tax increase, Mr Sunak told the BBC: "The Chancellor makes all tax decisions, and that decision has been made."
Mr Yousaf however has insisted that the increase – announced by Chancellor Jeremy Hunt as part of his budget statement last month – is a "direct
breach" of a Conservative manifesto pledge.
The SNP leader said the Tories had been clear that they "would review duty to help support the Scotch whisky industry".
As the two leaders met for talks in London on Monday, Mr Yousaf said he would be "making it crystal clear to the Prime Minister that it is time to bring fairness back to the way whisky is treated".
The Scotch Whisky Association had previously described the rise in duty – in line with inflation from August – as a "historic blow to the Scotch whisky industry".
Mr Sunak said the Conservative administration had "always been a big supporter of the whisky industry in Scotland and elsewhere".
The Prime Minister added: "If you look at what we've done, I think in nine of the last 10 budgets whisky duties have been frozen. That means that whisky duties today are the lowest they have been in something like a hundred years.
"Whisky duty is at the lowest level it has been at in real terms in about 100 years, as well as the fact we have been able to open up export markets around the world for fantastic Scotch whisky."
Comments
 0 comments
Want to join the conversation? Please or to comment on this article.