Scottish MPs call for review to open up free TV access to crunch Scottish football ties
Scottish MPs have called on the UK Government to launch a review to ensure that Scottish football fans are able to watch crunch international matches without being forced to pay for expensive subscription services.
The Scottish affairs committee said Scottish supporters were at a disadvantage compared to their counterparts in England and Wales, who can often watch major sporting events on free-to-air television channels. It has called on closer co-operation between public service broadcasters and television subscription providers such as Sky to strike deals that benefit fans.
In a report published today, the committee said public service broadcasters were often "priced out" of highly sought-after rights deals that would allow them to show sporting events, such as international football fixtures, with the likes of STV describing the costs involved as "prohibitive". The MPs heard major commercial players were able to offer higher prices and purchase rights to multiple events as a package.
However, the committee has said the lack of opportunities to watch games without subscribing under the status quo was "letting down fans in Scotland", and urged Westminster to be more pro-active in responding to "the frustration this situation is causing in Scotland".
One of its key recommendations is for a Government-established review to improve free-to-air access, involving representatives from public service broadcasters and Sky, Viaplay, and other former rights holders. The Scottish Football Association should also take part, MPs said.
The report, which noted a third of Scottish households still rely on Freeview to watch television, stressed if the review could not come up with "effective solutions", the Government should consider other measures, such as expanding the specific Scottish events covered under the listed events regime to include not just the Scottish Cup final, but also Scotland World Cup and European Championship qualifiers.
It also said the Government should communicate a "clear expectation" to the likes of the BBC and STV that they should be "regularly and pro-actively" approaching rights holders like Sky and Viaplay to explore sharing arrangements. The report also stressed those subscription services, as well as the Scottish Football Association, should "carefully consider the public interest benefits" of such deals.
Julia Lopez, minister of state at the Department for Culture, Media and Sport, told the committee the UK Government "does not take a view" on how best to make sure that individual Scottish sporting events are available to television viewers.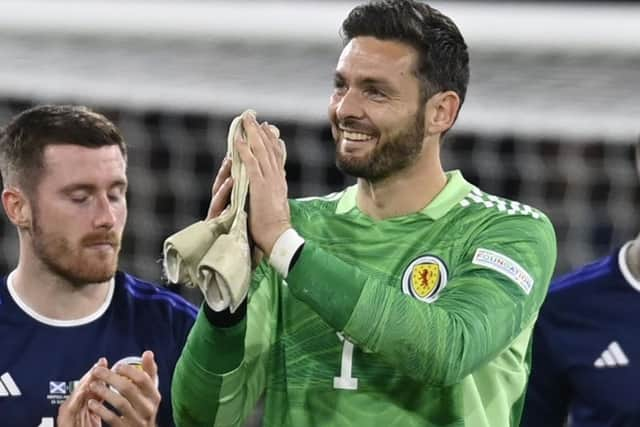 But the committee's chair, SNP MP Pete Wishart, said: "Our committee realised over the course of our inquiry that sports fans are really missing out. Subscription services often have the monopoly of showing major sporting fixtures, and it's not fair on those who may struggle to pay the high fees to watch one football match or similar event.
"That's why we're calling on the UK Government and public service broadcasters to look again at whether they could be doing more to stop that monopoly denying fans access to these fixtures on free-to-air TV, so that more Scots can enjoy the thrill of these major events."
Comments
 0 comments
Want to join the conversation? Please or to comment on this article.