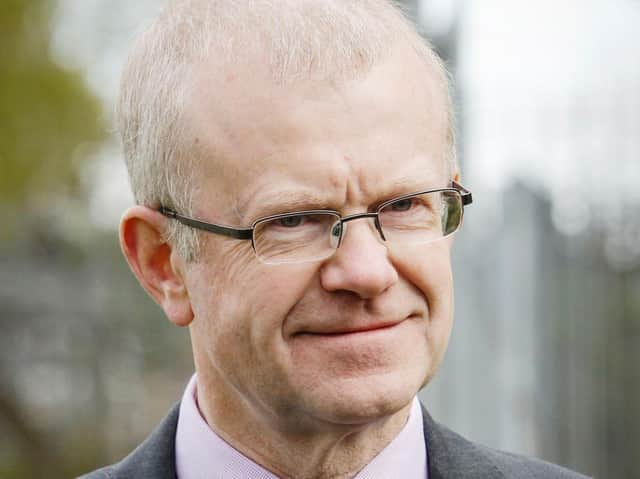 Glasgow MSP John Mason said he was in his party's "patient camp" and that more support needed to be built ahead of any future vote.
Nicola Sturgeon has said she wants to hold indyref2 this year, despite Boris Johnson refusing her request for a Section 30 Order to transfer the power to organise a referendum from Westminster to Holyrood.
Mr Mason, who says he intends to stand again for selection to run as a candidate in next years' Holyrood elections, said opinion polls needed to shift dramatically before a vote should be held.
He said: "I think we need to build support for independence. I'd like to see the polls well ahead before we call a referendum, maybe 60/40 or 70/30, that would have a lot of effect.
"It would tell Westminster that's what we want, it would show the international community and it would put pressure on Westminster. As long as we sit at 50/50 anyone in Westminster and the wide world can say 'it's not very clear and we're not going to allow it'."
Pamela Nash, chief executive of Scotland in Union, welcomed Mr Mason's comment. She said: "John Mason has issued a timely reminder that the SNP said it would not agitate for a divisive second referendum unless support for leaving the UK reached over 60 per cent.
"The overwhelming majority of polls show that most Scots want to remain in the UK, despite being bombarded with a relentless daily campaign from the SNP."
Six SNP MSPs have already said they will stand down - five of them because they are nearing, or are already past, retirement age.
Mr Mason said: "I have put my name in and I have a branch meeting tomorrow night and will be speaking to them. I have submitted my vetted papers to be vetted again.
"I believe I have a role to play in parliament. I am comfortable on the backbenches, questioning the government at times which I think is important not just for opposition MSPs but also for SNP MSPs."
Mr Mason has been known for controversial statements, including saying he would not represent constituents opposed to independence, although he later said he was "happy to represent" others.