Scottish independence convention: Humza Yousaf's independence plan is rhetorical catnip with little substance
This was a speech for activists, and an admission all is not well for the Westminster group.
It is rarely a sign you have a simple, clear policy direction when your newly-appointed spinner is forced to field questions from media for half an hour on the question: "What exactly did he mean?"
Humza Yousaf's first big speech to the pro-indy movement was laden with rhetoric, dipped in fundamentalist batter so thick it masked the lack of independence fish.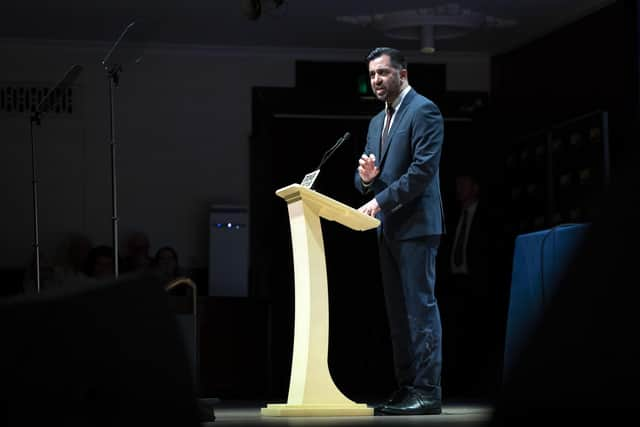 In place is a supposedly radical change in strategy, putting independence "line one, page one" of the party's next general election moment. This, we are assured, means something (reader, it means nothing).
An election victory – defined in Mr Yousaf's terms as the most seats, not a majority of the popular vote – will be enough to deliver yet another mandate, this time one presented to the UK Government to decide what to do with.
Plan A, the SNP leader's preference, would be for an actual referendum and to plan for any potential future negotiations after a victory. Plan B appears to be to begin negotiating independence, knowing the answer will be no.
No-one is willing to countenance the suggestion the SNP could lose the next general election and, as such, this policy could turn out to be the SNP's most successful job-saving plan it has ever attempted.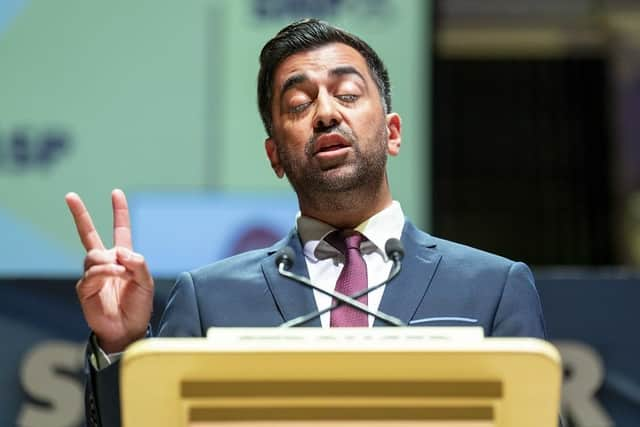 In short, the plan is to apply pressure on the UK Government and hope something snaps despite knowing, deep down, that is as likely as Douglas Ross crossing the floor of the Holyrood chamber.
This was a speech designed to appease everyone. It sounds just de-facto enough to make SNP MP Pete Wishart give a standing ovation, but just gradualist enough to not spook those who are considering voting Labour in 2024.
It was designed to be opaque on detail, vague enough for the most generous of wiggle room if Labour leader Sir Keir Starmer refuses a referendum, and yet specific enough to be politically valuable when he does exactly that.
In that sense, it was expertly written – and, to Yousaf's credit, well delivered – even if it left the majority wondering exactly what it meant.
Speaking to reporters after his speech, Mr Yousaf's said a "vote for SNP is a vote for Scotland to become independent", but then immediately states it is for Westminster to prove the UK is a "voluntary union".
He then moves on the speaking in terms of referendums, not unilateral declarations of independence after a de-facto referendum.
It is the woolliest of language and allows a gradualist proposal that is barely a change in strategy to that put forward at every election in SNP history to be dressed up to sound like a fundamentalist proposal to a question that wing of the party demands an answer to.
His party activists will almost certainly back the plan in October. Opposition will meanwhile point at the real-life issues, such as the protester shouting about a lack of answers around the surgeon Sam Eljamel, which go unanswered, much like the SNP's route to independence.
Comments
 0 comments
Want to join the conversation? Please or to comment on this article.