'De facto' independence referendum is still an option says minister
Jamie Hepburn defends decision to skip large-scale independence rally and reveals more 'prospectus' papers are on the horizon
The option of a de facto referendum will be part of discussions at the SNP's special convention on independence, the Scottish Government's minister for independence has said.
Jamie Hepburn also defended his decision not to attend a large-scale gathering in support of independence, insisting that the SNP primary's objective will not be realised by "marching and rallying alone."
He said he would be engaging the party's independence convention to discuss the platform the party stands on at the next general election, and insisted that the case would be won by engaging with the wider public.
The party announced the convention will take place in Dundee, with the sole focus of "how Scotland is able to hold a legally binding independence referendum".
Mr Hepburn insisted the Scottish Government had a mandate to make the case for independence.
He said: "We will hold an SNP independence convention on the 24th of June which will provide party members an opportunity to come together to discuss the road ahead, discuss what our platform will be in advance of the 2024 general election.
"I can certainly say independence will be front and centre."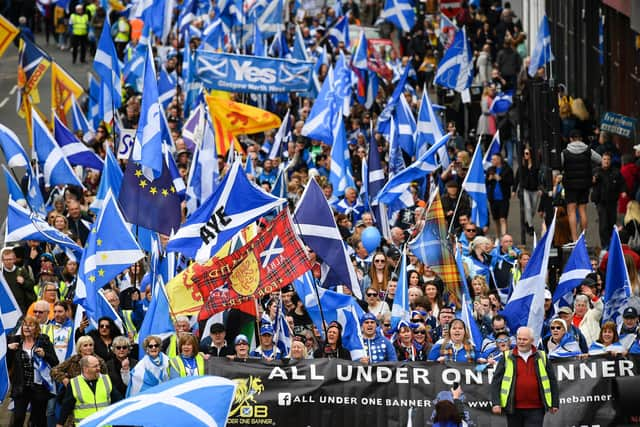 Asked if the possibility of a de facto referendum approach was still on the table, he said: "The First Minister has said that so long as it's rightly within the parameters of a legal, electoral route no option should be taken off the table.
"So that will form part of our discussion."
A concept raised by Nicola Sturgeon, a de facto referendum would involve treating the votes for the SNP at a general election as votes for independence.
Some in the SNP, including former leadership candidate Ash Regan, have called for an independence convention to include groups outside the SNP.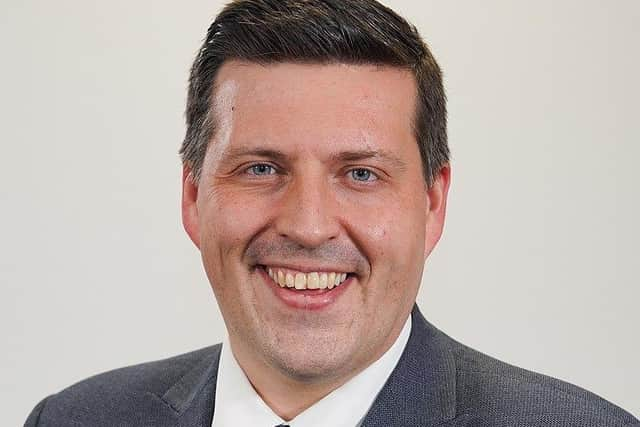 No other members of First Minister Humza Yousaf's cabinet attended the All Under One Banner rally held in Glasgow earlier this month, where former first minister Alex Salmond addressed a crowd thousands strong.
Asked yesterday if he was trying to distance himself from the All Under One Banner movement and independence supporters like Mr Salmond, Mr Hepburn pointed out that two elected representatives from the SNP, Joanna Cherry and Ash Regan, were in attendance.
"The last I checked, they were members of the SNP," he replied. "They were there, speaking at the rally, as they are entitled to do. There were many, many SNP members there. This isn't really the big issue of the day. If we're going to make the independence case, then we engage with the public - we go out and talk about the underlying strengths of the Scottish economy."
He added: "I've nothing against going to marches, I've nothing against going to rallies, that can be an important part of demonstrating that we're not going anywhere. But look, we're not going to win independence by marching and rallying alone, so what I was actually doing that weekend was what I do most weekends - I was out there, speaking to my constituents, making the case directly to them for Scotland to become an independent country."
Mr Hepburn, the SNP MSP for Cumbernauld and Kilsyth, also revealed that the government would soon be publishing the latest publication in a series designed to win over public support for independence and answer questions. Under Nicola Sturgeon's leadership, the government began publishing the new multi-part prospectus, entitled Building a New Scotland, last June, with two further releases in July and October.
Since then, there have been no new publications. In March, Mr Yousaf, the then health secretary, described it as material that "Frankly sits on a website and nobody reads." But on Sunday, Mr Hepburn confirmed that around 20 civil servants were still being allocated to the project, with new publications to come over the coming weeks and months.
"They're coming," he said. "The next one will be coming in a matter of weeks. Incidentally, those were three excellent prospectus papers laying out the case for independence and answering some of the questions that people will be interested in.
"There will be many more forthcoming. That's an activity that I'm leading on, and we will continue to make a compelling, positive case for independence through prospectus papers."
Writing in the Sunday National newspaper, Humza Yousaf also pledged a "summer of independence campaign activity" which would "take our positive message to every corner of the country".
He said the party was working hard to organise regional independence assemblies, something he pledged on the campaign trail for the SNP leadership.
Commenting on Mr Hepburn's remarks, Conservative MSP Donald Cameron said: "Jamie Hepburn couldn't have made it more obvious that the SNP have no intention of tackling Scotland's real priorities.
"They're having yet another conference, just for their members, on how to break up the UK – something Scots decisively rejected."
He added: "Jamie Hepburn couldn't advance a single reason why Scotland would be better off if we left the UK, because there isn't one.
"He couldn't come up with any idea of how to do it, because he hasn't got one.
"He made it obvious that his post as Minister for Independence is a pointless one, designed to placate his party's supporters, but funded by ordinary Scots who reject this divisive message."
Comments
 0 comments
Want to join the conversation? Please or to comment on this article.