The First Minister's proposal will be debated at a special SNP conference next month, along with an alternative route that would instead use the Holyrood vote. Both options throw up all sorts of stumbling blocks.
Colleagues should heed the warnings of Stewart McDonald, the MP for Glasgow South. In a new paper, he argues a de-facto referendum is a "deficient mechanism" that will not bring about Scottish independence.
There are no grounds to believe it will bring the UK Government to the negotiating table, it would not carry the confidence of the international community and the aftermath could open up divisions and set the nationalist cause back, Mr McDonald says. The fallout could prove "existential".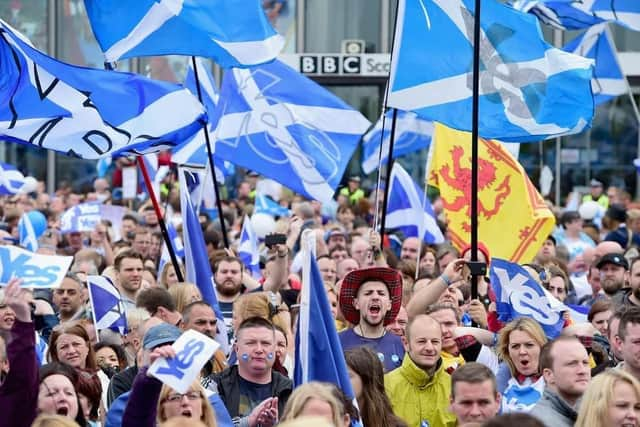 Many will agree with his analysis. However, his own suggested strategy is unlikely to satisfy those champing at the bit.
Mr McDonald says a commitment to securing a legitimate referendum should be "front and centre" of the next general election campaign. This would reinforce the mandate to such an extent, he argues, that "no prime minister can misinterpret, delay, or ignore it".
Meanwhile, a national pro-independence campaign, which would kick off in coming months, would work to drive support above the 50 per cent mark.
The next election will be just the latest in a series of votes the SNP has used to claim a mandate for a referendum, as Mr McDonald notes. Would putting the issue "front and centre" be any more likely to force UK ministers to play ball? An incoming Labour Government, for example, would have its own agenda. Sir Keir Starmer will not want to be remembered as the prime minister who presided over the break up of the UK.
Polls showing clear and sustained support for independence would arguably be harder to ignore. Many see this as the only way to break our constitutional logjam. But there are no easy routes forward, as Mr McDonald's paper only demonstrates.
"It would be short-sighted and harmful to let a bubbling impatience author our strategy," he argues. In a few weeks, we'll see if his colleagues agree. At the very least, they should listen carefully to what he has to say.