Under his analysis, the new currency would be worth 20 to 30 per cent less than the pound. The analysis suggests households which take home £35,000 a year – the Scottish average – would see their spending power slashed by the equivalent of £7,300 annually.
The research, backed by Scottish Business UK (SBUK), suggests Scots would pay more in the form of a hike in the cost of imports, increased debt costs and higher interest rates.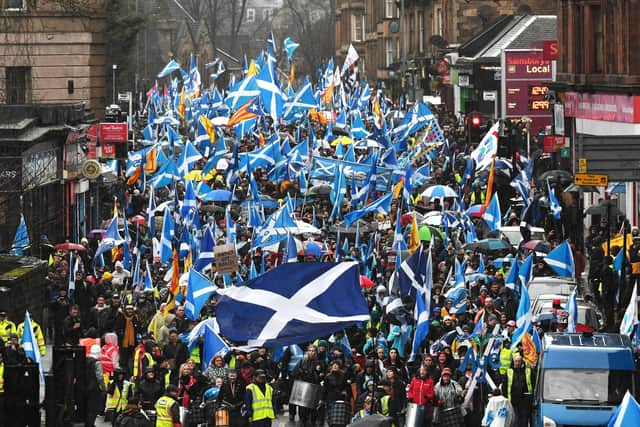 Prof MacDonald said: "You're talking in my view of a devaluation of between 20 per cent to 30 per cent. These are big numbers and they will affect peoples' wages and they will affect peoples' mortgages.
"The key thing the SNP is not telling people is that financial markets bring events forward. The crisis will be brought forward to day one of independence. It's obvious why they don't want to talk about what will happen on day one of independence."
The findings have been published on new website ourmoney.scot, which has been founded by Prof MacDonald.
A paper published by Nicola Sturgeon's Government last month on the economic and currency policy of an independent Scotland said the country would continue to use sterling until a new pound was established.
But the First Minister has been challenged on this forecast, with European Union sources having told The Times that any Scottish application for membership would be dismissed without a pledge to sign up to the Euro.
It is estimated the average household would lose the equivalent of £4,300 a year due to the higher cost of imported goods, under Prof MacDonald's breakdown.
Expected interest rate rises would be in the region of £1,500 a year, while existing sterling-denominated debts would become more expensive to repay, costing around £1,500 a year for households.
Only those Scots at the very top end of the income bracket would have more spending power than under the Union, the website calculator has predicted.
Pamela Nash, chief executive of pro-UK campaign group Scotland in Union, said: "There is a global cost-of-living crisis and people are worried about feeding their families and heating their homes. Instead of coming up with solutions, the SNP is only focused on making this even worse by cutting household spending power by a fifth."
A Scottish Government spokesperson said: "As set out in the economy paper, the powers of independence would enable the Scottish Government to replicate the success of many neighbouring countries, which are more prosperous, productive and fairer than the UK, and this would enable the Government to protect and support households across the country who are facing the growing cost-of-living crisis.
"Scotland would continue to use the pound on independence until it is judged that conditions are suitable for individuals and businesses to move to an independent Scottish currency."