The sometimes unflattering – and often bizarre – comparisons were elicited from participants with a range of political views in a series of eight online focus groups conducted by Lord Ashcroft Polls earlier this month.
Respondents, quoted by pollsters, were particularly negative about former first minister Alex Salmond, leader of the Alba Party.
One said: "A warthog. Dirty, you can see him rolling around in the mud. Pretty rash and abrupt creatures that charge about the place."
Another said he was most like a "snake", while a third said he was a "toad".
"Toad of Toad Hall," they added.
'A wise young owl'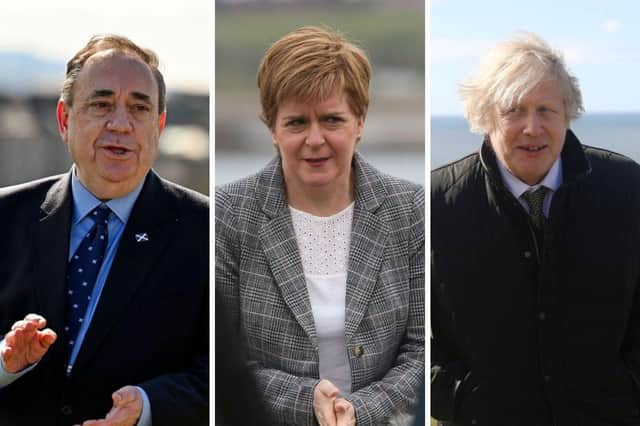 By contrast, the animal comparisons made of Ms Sturgeon were more mixed.
"Nicola is a lion," one participant said. "I've sort of got that image in my head of the Lion King, you know, standing on top of the rock and surveying her kingdom and offering leadership."
Another compared her to a "wise, young owl."
But one said she most resembled a fox, adding: "She seems to have a plan, but she's a bit sly."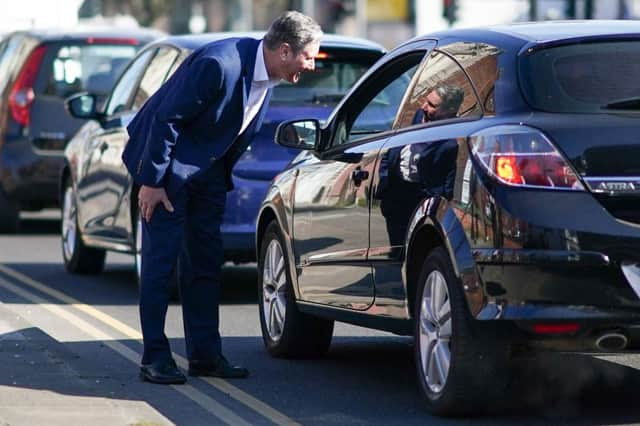 "A panther. Something cunning but with a bit of integrity," a fourth told pollsters.
Ms Sturgeon was also likened to a meerkat, a hyena, and "a wee Scottie dog".
Explaining the canine comparison, one respondent said: "She's quite blunt and ruthless – and because she looks a bit like one."
'Maybe a pigeon'
Meanwhile, one focus group member called Boris Johnson "a mosquito" because he "seems a bit harmless and annoying because of his clown persona, but actually probably is going to give you malaria".
Another said he was a Panda, adding: "They laze around, don't do much."
The Prime Minister was also called "baboon-ish" and "a bit confused at times".
"Maybe a pigeon," another is quoted as saying. "He's just kind of always there. A lot of folk don't like him but that doesn't stop there being pigeons everywhere."
Mr Johnson's unkempt appearance was the reason behind an orangutan comparison "That hair," a participant said, "he combs his hair with a balloon.
"And orangutans are smart creatures. They don't look it, but they're smart."
He was also likened to a "bull in a china shop".
'Nothing wrong with him but a bit bland'
The focus groups associated Labour leader Sir Keir Starmer with animals that live underground. Like Ms Sturgeon, the Labour leader was likened to a meerkat because attendees felt he is "insignificant" and "under the radar".
"Just every now and again comes up to see what's happening," one said.
He was also compared to a mole: "He's been hidden underground the whole time he's been there."
One respondent said he was a Labrador – "nothing wrong with him, but a bit bland" – while another said he was a sloth because he is "slow to react".
"Amazing opportunities to react to things, but by the time he kind of raises his head and looks up, you know, the Tories have dodged another bullet," the respondent said.
A message from the Editor:
Thank you for reading this article. We're more reliant on your support than ever as the shift in consumer habits brought about by coronavirus impacts our advertisers.
If you haven't already, please consider supporting our trusted, fact-checked journalism by taking out a digital subscription.