Across the country, councillors and local authority officers are preparing to dot the i's and cross the t's on a range of sweeping savings programmes – and widespread increases to service fees and charges – to achieve a balanced budget this year and beyond. From removing free fruit from schools, to imposing a few pence extra on photocopying fees, they are looking for every last saving possible.
The majority of councils will not ratify their plans until the end of next month, and many are still working behind the scenes to determine where the axe will fall. Already, however, several local authorities have offered a glimpse of the pain that lies ahead, having either made cuts, or devised so-called 'options' documents where, in truth, there are no easy choices.
Cumulatively, the proposed cuts options outlined by eight local authorities to date – none of which are among the 'big' city councils in Scotland – would bring savings of more than £88 million if fully realised. Not all those cuts will take place, but increasingly, it is clear the impact of the savings drive will be felt far and wide. Ahead of the crunch council budget meetings, The Scotsman looked at local authorities to see what services are in the firing line, and identify emerging trends.
First Minister Nicola Sturgeon has said Scotland's teaching workforce will not be allowed to shrink as a result of council cuts. While that will be a relief to the profession, it raises searching questions for local authorities who had been mulling over cuts to teacher numbers to balance their books. The most high-profile example is Glasgow City Council, wrestling with a budget shortfall of £68m. One proposal it floated involved making £22.5m in savings via a restructuring of the way primary and secondary schools are staffed. If implemented, it would have been likely to result in the loss of hundreds of posts, more composite classes, and higher pupil-to-teacher ratios.
But Glasgow was not the only council to consider such a drastic course of action. Midlothian has proposed cutting 174 teaching posts over the next five years, saving a total of £6.2m. Documents prepared in North Ayrshire talk of saving £1m in the coming year via a review of "primary and secondary school staffing entitlements", while East Renfrewshire's savings document proposed removing those additional teachers provided to assist recovery from the pandemic. In Argyll and Bute, one option put on the table was to save £700,000 through "reduced teacher numbers".
If those councils are not allowed to press ahead with the teaching cuts, and no extra money is forthcoming from Edinburgh, there will be consequences. The savings must be made somewhere. And in any case, the Scottish Government's line in the sand over teaching posts does not mean there will not be education cuts.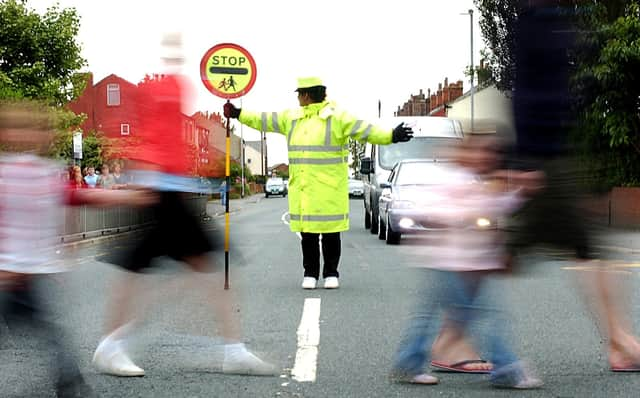 East Renfrewshire, for example, has proposed options for education cuts totalling nearly £20m, including a reduction in support staff in schools, as well as early learning and childcare centres. Further savings could be found by trimming the numbers of school-based librarians, technicians and bi-lingual support workers, as well as janitorial, catering and school cleaning staff, and it has floated reducing funding speech and language therapy, as well as campus police officers.
In East Ayrshire, nearly £250,000 of savings could be found in the education budget by reviewing support provision around the likes of outdoor education, and reducing administration support. Inverclyde has already saved £32,000 by reducing janitorial provision in its secondary schools. And in Midlothian, provided it can redeploy staff, the council could ratify proposals to close one of its primary schools, while also ending swimming lessons for P4 pupils. The teachers may be protected, but no one else has the same luxury.
That is to say nothing of those councils intent on paring back school transport budgets (West Lothian, Inverclyde), or who have proposed scaling down or withdrawing funding for school crossing patrols (Falkirk, Midlothian, East Renfrewshire and North Ayrshire). A special mention must go to Argyll and Bute Council for describing the latter idea as "supporting communities to move to different approaches to delivering school crossing patrols". Which, in a nutshell, means asking members of parent teacher associations to step up.
If approved, the saving options put forward by councils would have a devastating impact on sporting and leisure services, and raise searching questions about the fallout for public health and community cohesion, particularly in those areas of Scotland where the battle against poverty and deprivation is never-ending.
In West Lothian, the council's saving consultation proposes clawing back £750,000 by ending the core funding of West Lothian Leisure, the charitable entity that runs a host of leisure, sports, and arts centres in the region. The latest charity accounts, filed with Companies House, show it is already running at a six-figure deficit. Should it lose the council funds, it will become largely reliant on self-funding, raising questions over whether it can sustain the same level of service.
A similar arm's-length trust in Inverclyde has taken matters into its own hands, with a £700,000 programme of cuts out for public consultation. If realised in full, it would result in 23 job losses, and the closure of the swimming pool in the deprived town of Port Glasgow, as well as Ravenscraig athletics track and stadium in neighbouring Greenock.
Meanwhile, in Falkirk, where the council is trying to jettison swathes of its property portfolio, four secondary school swimming pools could be closed, with the local authority pleading poverty over the heating costs. But the plans, which the local authority says would save £1.5m in energy and maintenance bills over the next four years, have sparked growing opposition. Kieran McGuckin, who joined his first swimming club in Falkirk aged eight, and went on to win bronze for Team Scotland at the 2018 Commonwealth Games, is among those urging councillors to think again.
The axe is also hovering over swathes of cultural and arts services. The brunt of the proposals in Midlothian would decimate its library services, with plans to cut staff and move to a self-service or 'community operated' model. That, say council officials, would save £150,000 over the next year. They also speedier shift to online library services, with physical books no longer replaced or refreshed, a strategy which would realise a further £144,000 in savings.
In North Ayrshire, it is understood one of the savings put forward for consideration would result in the closure of the Harbour Arts Centre, a popular community resource and arts venue in Irvine. Based in a former seamen's mission, the hub has a proud, albeit underappreciated place in Scotland's cultural history. It provided the first home for the Borderline Theatre Company, whose alumni include Billy Connolly and the late Robbie Coltrane, while the late William McIlvanney once read poetry on its stage.
Many options on the table involve seven figure-sums, but in a sign of the fiscal pressure facing local authorities, they are also reaching down the back of the couch for small change. Inverclyde, for example, has already agreed to shave £7,000 of its 2023/24 budget by ending the provision of free fruit in its schools, and Midlothian has eyed up £36,000 that could be saved by reducing the maintenance of shrub beds. At the risk of being dubbed scrooges, at least two councils – North Ayrshire and Midlothian – have also put forward plans to drastically cut back on Christmas lights funding
The flip side of the coin is local authorities are also intent on pulling in the bawbees by increasing the fees and charges for an array of services. Some of those changes are already rubber stamped, with East Renfrewshire Council approving a £20 hike in the cost of a garden waste permit.
Inverclyde has also raised the fees for burials, parking and garden waste collections, which will bring in an estimated £211,000 in 2023/24, and East Ayrshire is looking at a potential £100,000 via higher fees around burials, planning applications and building warrants. West Lothian, meanwhile, has pointed out it has one of the lowest levels of income through sales, fees and charges per head of population in Scotland. Expect that to change – the council wants to raise £1.1m over the next three years
But if ever there was an example of the dire financial plight facing councils, and the actions they are taking to equalise budgets, consider Moray, one of Scotland's smallest local authorities. It has yet to unveil a full savings programme, but next week, its corporate committee will be asked to approve revised charges which will bring in around £400,000 a year. They include a five pence uplift on the cost of A4 photocopies. At an extraordinary challenging time, that will be at least one paper profit.