Rosebank: Humza Yousaf criticises move as 'the wrong decision'
First Minister condemns decision to develop controversial oilfield
Humza Yousaf says the decision to approve the development of the Rosebank oilfield is "wrong".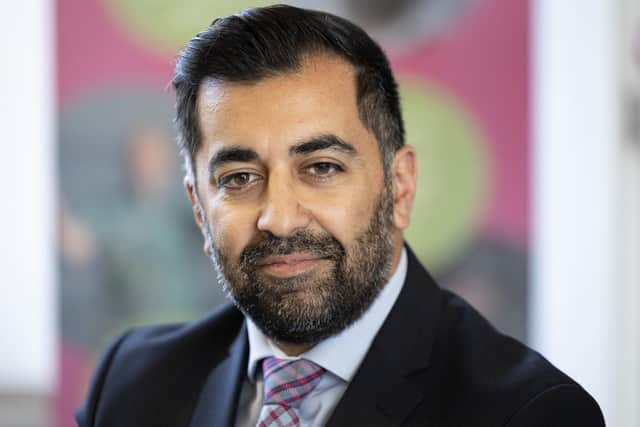 First Minister Humza Yousaf has now said the decision is akin to "climate denial".
Speaking to journalists at the Scottish Parliament, Mr Yousaf said: "This is the wrong decision.
"I have expressed concerns about this going ahead for some time.
"We don't think the taps should be turned off tomorrow, but neither can the north-east have unlimited oil and gas extraction.
"This is another demonstration of the UK Government rolling back on its own climate ambitions."
He added the Scottish Government has invested £500 million to get those working in the fossil fuel industry transitioned to jobs in renewables instead, and warns the decision to approve Rosebank could slow this process down.
The First Minister said: "In the face of the existential climate catastrophe, the world needs climate leadership.
"The UK Government is rolling back on its climate commitments with 100 new oil and gas licences and dumping its green commitments for short-term, cheap political gains - that's not climate leadership, it's climate denial."
This was echoed by Energy Secretary Neil Gray who said he is "disappointed" the oilfield has been given consent, and said the Scottish Government has concerns about the decision as the majority of oil extracted from this field will be exported overseas.
However the decision has been praised by the UK Government as "good news".
Scottish Secretary Alister Jack said: "The North Sea has a huge role to play in ensuring the UK's energy security while we transition to net zero.
"It's really important that we maximise our domestic oil and gas reserves, which mean lower emissions than imports, while reducing any reliance on hostile states.
"Rosebank will play a big role in that, as well as growing our economy and providing skilled jobs in Scotland for generations to come."
Comments
 0 comments
Want to join the conversation? Please or to comment on this article.