Rosebank: Climate campaigners say they are prepared to take the UK Government to court over controversial oilfield decision
Approval has been granted to develop the Rosebank oilfield off the coast of Shetland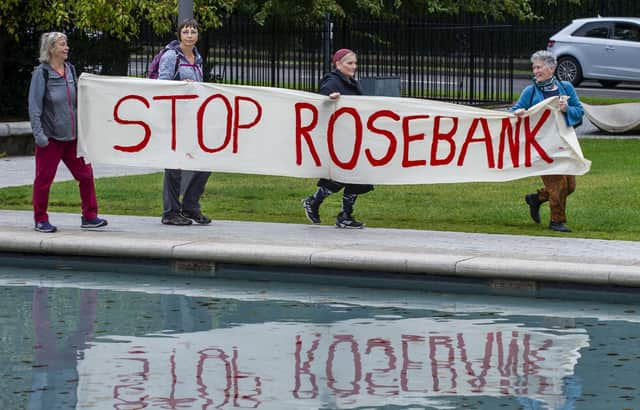 Climate change campaigners say they are prepared to take the UK Government to court, after proposals to develop the Rosebank oilfield were approved.
A spokesperson for the authority said they took "net zero considerations into account throughout the project's lifecycle".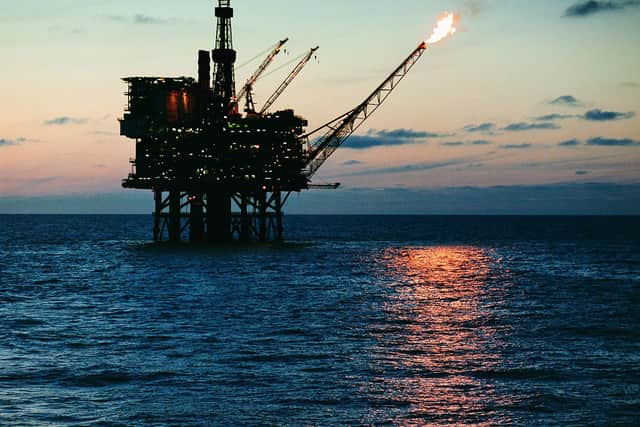 Now Tessa Khan, a climate lawyer and director of Uplift, the group which helped coordinate the Stop Rosebank campaign, said they are prepared to take this issue to court.
She said: "Rosebank will do nothing to lower fuel bills or boost UK energy security.
"Most of this oil will be shipped abroad and then sold back to us at whatever price makes the oil and gas industry the most profit.
"People in the UK overwhelmingly support moving to cheaper, cleaner renewable energy.
"This government should be prioritising making sure no pensioner, or family with small children, is living in a cold, damp home this winter, not handing billions in tax breaks to obscenely wealthy foreign companies."
She added: "There are strong grounds to believe that the way this government has come to this decision is unlawful and we will see them in court if so.
"We shouldn't have to fight this government for cheap, clean energy and a liveable climate, but we will."
Greenpeace UK added this decision is "reckless" and will cause "bill payers and the climate to suffer".
Mark Ruskell MSP said: "It shows a total contempt for our environment and for future generations.
"Last week Rishi Sunak took a match to his environmental commitments, now he's taking a flamethrower to what remains of the UK's environmental credibility.
"In Scottish Climate Week of all weeks, and even as the first major storm of the year bears down upon us today, the Tories have shown a total disregard for our planet and mood of the nation."
Mr Ruskell added we need to "break the link" between fossil fuel prices and household bills, and said the UK Government should be supporting renewable energy in Scotland.
He said: "Rishi Sunak is leaving a long and shameful legacy that will last well beyond his time in Downing Street.
"There is a responsibility on all parties to stand in firm opposition to this appalling decision.
"If we want to leave any kind of sustainable future then we badly need to change course."
Former first minister Nicola Sturgeon has also spoken out on the decision.
Posting on X, she said: "By consuming scarce resources that could be going to renewables, it risks slowing the green transition and the jobs that come from it.
"That's not in [the] interests of those who work in oil and gas – they need that transition to happen at pace."
Poverty campaigners are also saying this will not bring down people's energy bills.
Simon Francis, coordinator of the End Poverty Coalition, said the tax break the government has given to oil and gas giant Equinor for this project could have been spent on supporting disabled households, those living off the gas grid and the elderly through the cost-of-living crisis.
He added: "This is a political choice and households will remember this decision at the general election."
However the UK Government has welcomed the decision, reiterating this has been done in line with the natural decline of the North Sea basin.
Energy Security Secretary Claire Coutinho said: "We are investing in our world-leading renewable energy but, as the independent climate change committee recognises, we need oil and gas part of that mix on the path to net zero and so it makes sense to use our own supplies from North Sea fields such as Rosebank.
"The jobs and billions of pounds this is worth to our economy will enable us to have greater energy independence, making us more secure against tyrants like Putin.
"We will continue to back the UK's oil and gas industry to underpin our energy security, grow our economy and help us deliver the transition to cheaper, cleaner energy."
Scottish Secretary Alister Jack added this is "great news" and said Rosebank will play a "big role" in maximising domestic oil and gas reserves, lowering emissions and reducing reliance on hostile states.
Comments
 0 comments
Want to join the conversation? Please or to comment on this article.