PMQs: Rishi Sunak warned Tory Brexiteers will 'come after him' over new Northern Ireland protocol deal
Rishi Sunak has been warned hardline Brexiteers in his own party will "come after him" over any changes to the Northern Ireland protocol they find unsatisfactory.
Currently negotiating changes with the European Union, the Prime Minister was put on notice the hardliners on his backbenchers will accept no compromises in attempts to seal a deal.
Speaking at Prime Minister's Questions on Wednesday, Sir Keir Starmer said his party's MPs would vote to get a deal through the Commons, suggesting Mr Sunak should rely on opposition support rather than trying to win over the "malcontents" and "wreckers" on the Tory benches.
He added: "The Prime Minister is biting his tongue, but at some point the irreconcilables on his benches are going to twig and they're going to come after him."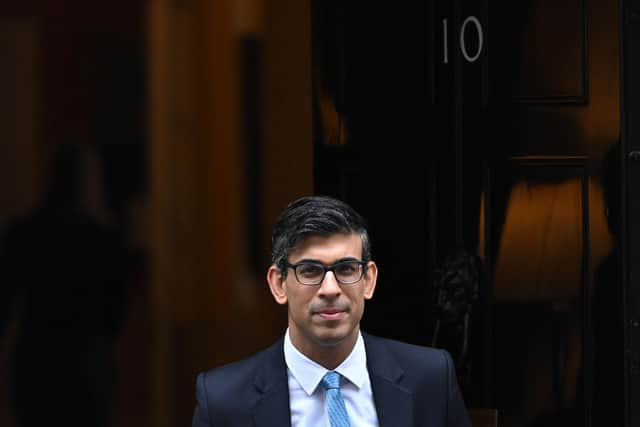 His warning comes in the wake of the leader of the Democratic Unionist Party (DUP), Sir Jeffrey Donaldson, saying an agreement that would allow a return of power-sharing in Northern Ireland was still possible in coming days.
Refusing to answer questions on the details of any agreement, Mr Sunak made a clear plea to those in the ERG, the group of hardcore Brexiteers, to wait and see before judging any deal. He said: "I am a Conservative, a Brexiter and a unionist, and any agreement that we reach needs to tick all three boxes.
"It needs to ensure sovereignty for Northern Ireland, it needs to safeguard Northern Ireland's place in our union, and it needs to find practical solutions to the problems faced by people and businesses. I will be resolute in fighting for what is best for Northern Ireland and the United Kingdom."
The Labour leader also suggested the original deal had been "poorly implemented" and Boris Johnson's claims to the contrary were "absolute nonsense" that destroyed trust.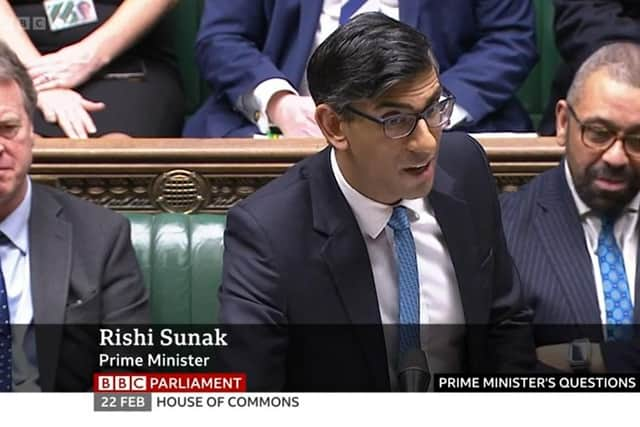 Claiming Labour could do no better, Mr Sunak accused Sir Keir of cosying up to the EU rather than putting Britain first.
He said: "It's his [Sir Keir's] usual position when it comes to the European Union. It's give the EU a blank cheque and agree to anything they offer. It's not a strategy, Mr Speaker, that's surrender."
Comments
 0 comments
Want to join the conversation? Please or to comment on this article.