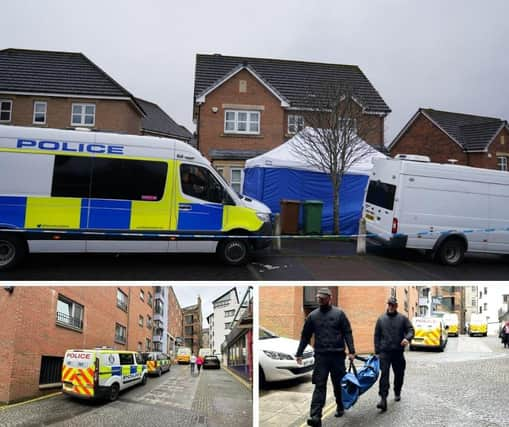 Peter Murrell arrested: 21 pictures of police outside Glasgow home of Peter Murrell and Nicola Sturgeon amid probe at SNP headquarters
Police have been stationed outside the SNP HQ in Edinburgh and the home of Peter Murrell and Nicola Sturgeon as part of a police probe.
There are 10 uniformed officers stationed outside the former first minister's home, alongside one police vehicle and an incident tent in the front garden.
Several police vehicles are parked outside and a blue police tent has been put up in the front garden.
Blue sheeting has also been put up to screen the house from view and a police cordon has been put in place around the property.
Meanwhile, two police officers were posted outside SNP HQ and there were other officers inside, with a number of vehicles outside.
Police Scotland advised caution around discussing the case on social media due to contempt of court rules.
The SNP released a statement saying: "Clearly it would not be appropriate to comment on any live police investigation but the SNP have been co-operating fully with this investigation and will continue to do so.