Nicola Sturgeon told to end 'pitiful stonewalling' over deleted WhatsApp claims
Former first minister Nicola Sturgeon is under pressure to 'come clean'
Nicola Sturgeon has been told to end her "bogus and pitiful stonewalling" and clarify whether she deleted any Covid WhatsApp messages.
In a letter sent on Friday, Mr Ross said: "Your lack of candour is an insult to those who lost loved ones in the pandemic. It's in the public interest that you immediately reveal once and for all whether you deleted messages and, if so, when."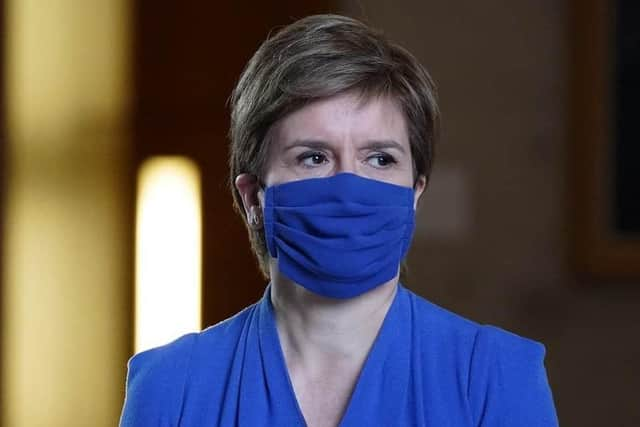 The UK Covid inquiry has confirmed there is nothing to stop Ms Sturgeon saying whether she deleted WhatsApp messages. The inquiry's legal team previously said it believed the "majority" of WhatsApp messages shared among Scottish Government officials during the pandemic "have not been retained".
Earlier this week, Ms Sturgeon said she had "nothing to hide", but refused to say whether she had deleted messages when questioned by journalists in Holyrood.
The Scottish Government is in the process of handing 14,000 WhatsApps to the UK inquiry following a legal order. However, these are understood to be limited to messages sent in groups containing three or more individuals, including at least one civil servant or special adviser.
First Minister Humza Yousaf has confirmed he kept his WhatsApp messages and will hand them over. Kate Forbes, the former finance secretary, has said the same.
Mr Ross said: "Nicola Sturgeon cannot persist with her bogus and pitiful stonewalling in response to this vital, yet very simple, question. It's an insult to those who lost loved ones during the pandemic for a former first minister to hide behind process for refusing to say whether or not she deleted WhatsApp messages.
"Her 'confidentiality' excuse was already painfully weak, given the likes of Humza Yousaf and Kate Forbes were happy to answer the same question – but the Covid inquiry have now blown it to smithereens.
"What Nicola Sturgeon is reported to have done looks to constitute law-breaking, so she has to address this issue head on, either via a public statement or a personal statement in Parliament.
"I got no response when I wrote to her at the start of the week, so I have done so again today. It's in Nicola Sturgeon's own interests to belatedly provide clarity, if her already shredded reputation is to retain a semblance of credibility."
A spokeswoman for Ms Sturgeon said: "In the interests of everyone who has been impacted by the Covid pandemic, Nicola is committed to full transparency to both the UK and Scottish Covid inquiries. Any messages she had, she handled and dealt with in line with the Scottish Government's policies.
"She will continue to provide all information requested by the inquiry that she holds and will continue to cooperate fully.
"She has recently submitted her third written statement to the UK inquiry – running to around 200 pages – and expects to give oral evidence again next year when she will answer all questions put to her."
Comments
 0 comments
Want to join the conversation? Please or to comment on this article.