Nicola Sturgeon quizzed over £87,000 bonuses paid to management at Ferguson Marine at FMQs
Nicola Sturgeon was quizzed over £87,000 bonuses paid to management at Ferguson Marine during a heated First Minister's Questions.
The Scottish Conservative leader asked: "This week Audit Scotland said this: 'the costs to complete these ferries have continued to escalate.
"The total cost to taxpayers, because of SNP incompetence, is now £338 million, 3.5 times more than the original contract of £97 million and there's still no completion date for the ferries."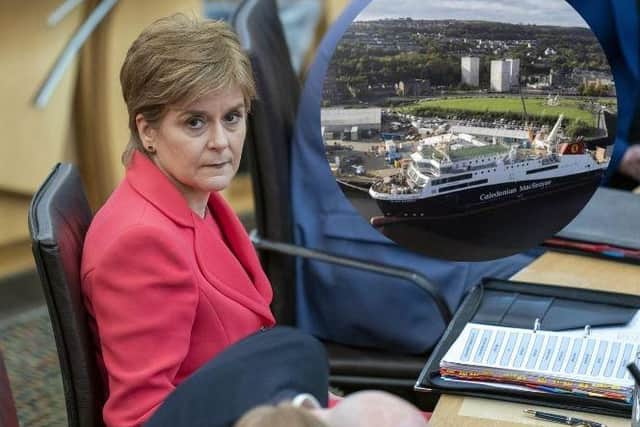 "But Ferguson Marine, fully owned by the SNP Government, has paid out bonuses of £87,000 to highly paid chiefs, so First Minster, what were these bonuses for?"
Responding Nicola Sturgeon said that a statement by John Swinney would be made on the issues around ferries this afternoon and welcomed the "legitimate" issues raised by the Audit Scotland report published adding: ""We have always been determined to secure the future of the shipyards, in order that they can deliver ferries and have a future that allows those employed to continue there."
On the matter of bonuses, the First Minister stated that the report was critical about the payment of these bonuses and the government accepts that criticism telling the chamber: "We deeply regret the delays to the completion of the ferries and the cost overruns."
She added that new arrangements had been put in place.