Nicola Sturgeon insists there is 'plenty left in the tank' and that she hopes to be leader to take Scotland to independence
Nicola Sturgeon has said that she hopes to be the leader who takes Scotland to independence and that there's "plenty left in the tank" amid speculation over her future.
Asked Arden's comments, Sturgeon says: "If I ever reach the point that she has clearly reached, where I think overall I just can't give the job everything it deserves, then I hope I have the same courage she's had in saying, 'Okay, this is the point to go'".
She added that she hoped it would be her who led Scotland to independence, but that she cared more that the country "completes [that] journey" than whether she is still in office when it does.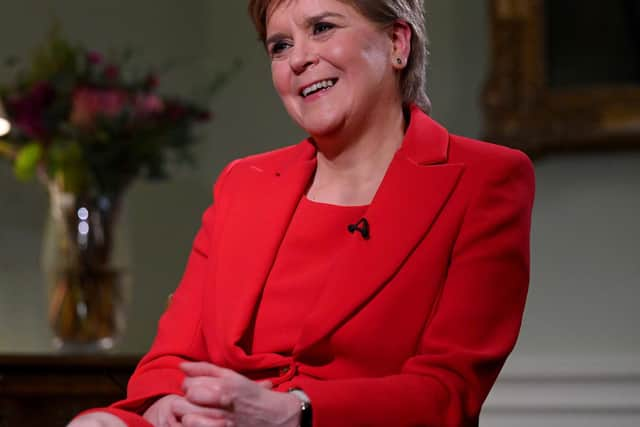 Asked whether she would seek a judicial review of the move, Sturgeon says: "I've already said we will do everything to stand up for and defend the legislation."
"The fear that women have about predatory men accessing women only spaces to abuse and attack women is very real," she said. "But this bill does not give a predatory man any more ability to abuse women than that predatory man already has."
The First Minister was also challenged on the Scottish NHS and whether or not the NHS was in crisis, with Kuenssberg challenging the situation saying it has only got worse in the 16 years since the SNP took charge with "roughly the same number of people are having to wait 12 hours in A&E now as did in 2016".
Sturgeon responded saying there was a fall in waiting times prior to 2020 , but that the health service had been placed under "significant pressure" caused by the pandemic.
"Nobody should have to wait 12 hours in an accident and emergency and the vast majority of people don't wait anywhere near that,"
Nicola Sturgeon also confirmed that negotiations between teaching unions, the government and local authorities are ongoing adding that pay increase offers have been better in Scotland than in England and much of the proposed industrial action has so far been avoided as a result.
The NASUWT union announced more strike dates for its members, who will take part in protests on Tuesday February 28 and Wednesday March 1.