The Scottish Negotiating Committee for Teachers, which brings together the Scottish Government, local authority leaders in Cosla and trades unions, is to meet on Friday.
Unions have already rejected a deal that would see most teachers receive a 5 per cent pay rise, though some lower earners would get a 6.85 per cent increase.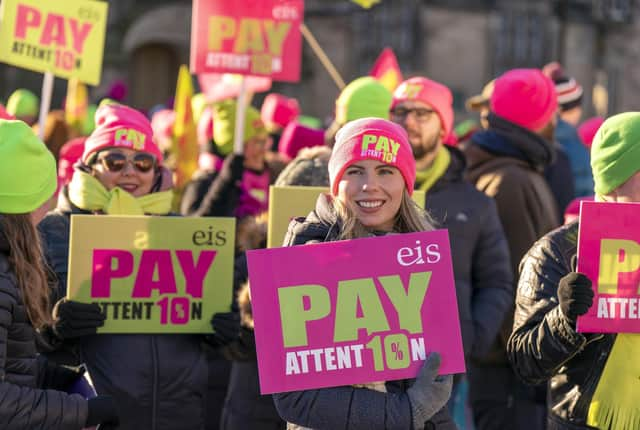 Instead teachers, who are striking in Angus and East Dunbartonshire on Friday, are demanding a 10 per cent wage hike.
EIS general secretary Andrea Bradley said: "The reality is that our members are not prepared to accept the sub-inflation 5 per cent that has repeatedly been offered, and only a substantially improved offer from the Scottish Government and Cosla can end this dispute.
"Strike action will continue until that improved offer is on the table for our members."
Her comments came after First Minister Nicola Sturgeon called for "further compromise" to end the dispute which has seen teachers take action this month across Scotland.
Ms Sturgeon conceded there "does still remain a gap" between the unions' demands and "what is affordable".
But she insisted: "This is a Government that values public sector workers and seeks to negotiate fair pay deals.
"To that end, we continue to work closely with trade unions and local government partners to reach a deal that is fair and affordable."