Key by-election moves one step closer as Margaret Ferrier loses suspension appeal
The former SNP MP broke Covid-19 rules during lockdown to travel across the country.
A by-election that will test the strength of a confident Scottish Labour Party against an ailing SNP under the new leadership of Humza Yousaf is one step closer after a former SNP MP lost a key appeal.
Margaret Ferrier, who now represents Rutherglen and Hamilton West as an independent MP, breached Covid rules in 2020 by travelling by train from Scotland to England while positive for the virus.
The House of Commons' standards committee judged her decision to travel from Glasgow to be worthy of a 30-day suspension, with a sanction of ten sitting days or more being enough to potentially force a by-election.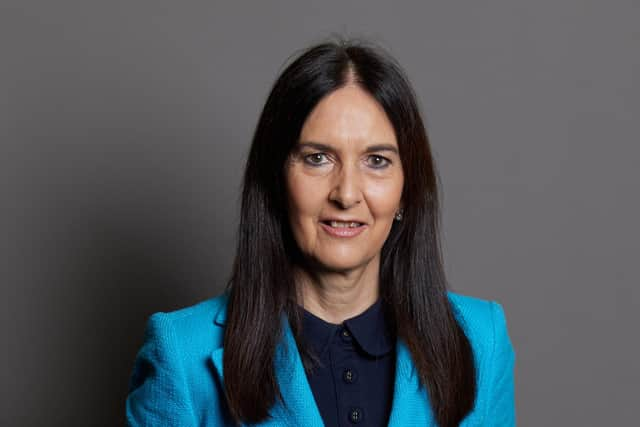 An appeal by the MP, heard by the Independent Expert Panel, rejected Ms Ferrier's attempts to avoid potentially losing her job. The next step towards a by-election will see MPs vote on the report into the former SNP politician's sanction, which, if backed, will spark a recall petition.
This requires a minimum of 10 per cent of voters in her constituency to sign the petition – open for six weeks – a bar that, if reached, will spark the seat becoming vacant and a by-election called.
There has never been a recall petition in Scotland since the procedure was introduced in 2015.
Three MPs have faced recall petitions, Tory MP for Brecon and Radnorshire, Chris Davies, Labour MP for Peterborough, Fiona Onasanya, and DUP MP for North Antrim, Ian Paisley.
Only Mr Paisley remained as an MP following the petition, with the number of voters demanding a by-election falling below the 10 per cent minimum.
Should that figure be met in Rutherglen, it would see Scottish Labour's dreams of demonstrating electoral momentum in Scotland tested against the SNP's 5,000-vote majority, which elected Ms Ferrier in 2019.
Anas Sarwar's party are confident of victory and are desperate for an electoral test in Scotland to take place as soon as possible after the resignation of Nicola Sturgeon and testy first months of Humza Yousaf's leadership.
Scottish Labour last won the seat in 2017 with a majority of just 265, with a repeat victory a significant blow to a dazed SNP.
An SNP victory would be against the odds and would stand in stark contrast to recent opinion polling.
Ms Ferrier has already been ordered to complete a 270-hour community payback order by a court after admitting culpably and recklessly exposing the public "to the risk of infection, illness and death" as a result of her behaviour.
Ms Ferrier had argued the proposed 30-day ban "amounts to double jeopardy, since she has already been penalised by the Sheriff Court". Dismissing Ms Ferrier's appeal, the Independent Expert Panel said: "She acted with blatant and deliberate dishonest intent. She acted with a high degree of recklessness to the public and to colleagues and staff at the House of Commons.
"She acted selfishly, putting her own interests above the public interest. There could therefore be no lesser sanction for this conduct."
Want to hear more from The Scotsman's politics team? Check out the latest episode of our political podcast, The Steamie.
Comments
 0 comments
Want to join the conversation? Please or to comment on this article.