Ian Hislop clashes with Robert Jenrick during BBC Question Time
Ian Hislop, and Ruth Wishart have clashed with Robert Jenrick during BBC Question Time over the government's controversial immigration plan.
Hislop, appearing on the BBC flagship political show, hit out at the "tin-eared" Rwanda policy as he criticised an asylum system that has "completely failed".
The BBC show was coming live from Rugby with Tory MP and minister of State for Immigration Robert Jenrick on the show.
Highlighting the government's policy on the crackdown of trafficking migrants on small boats across the Channel, he said: "We are going to remove people to a safe third country like Rwanda, so they break incentives and people don't come across the Channel illegally..."
Hislop then interjected stating: "I'm amazed you can still say 'Rwanda' with a straight face. I mean that's an extraordinary achievement."
"Deporting people to the scene of a former holocaust still strikes me as a bit tin-eared."
Jenrick responded saying that: "In the high court before Christmas, (it) studied all of our plans, and studied the situation in Rwanda, and concluded, not only was our policy lawful, but Rwanda is a safe country."
Journalist and broadcaster Ruth Wishart, who was also on the panel then added her own thoughts, criticising the language surrounding the policy, saying "peas get processed, people don't get processed".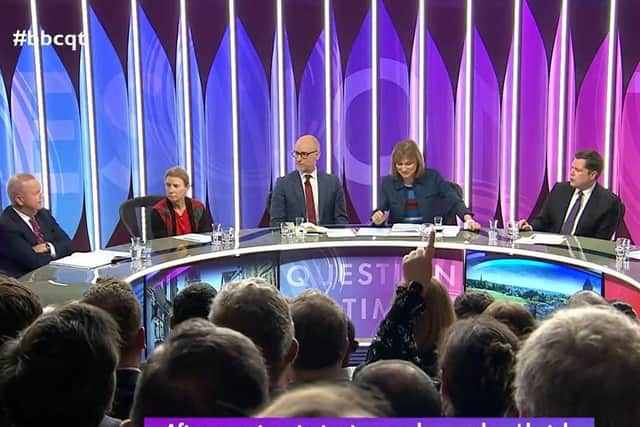 No asylum seekers have so far been sent to Rwanda from the UK after the European Court of Human Rights blocked the first deportation flight last June – however, the High Court ruled that the policy from the UK Government is legal in December.