Originally scheduled for the evening of Tuesday June 14th, the plane due to take migrants to Rwanda will not leave the UK as scheduled after last-minute interventions by the European Court of Human Rights.
Government sources have confirmed to the PA news agency that all migrants have been removed from the plane which was set to take off on Tuesday night. The European Court of Human Rights confirmed that it had granted an urgent interim measure in regards to an Iraqi national, and it is understood the Court was considering a number of further requests.
PA reported that the appeals were considered by an out-of-hours judge on papers, overruling the UK rulings. It is understood that, at the present time, there is not a route for the Home Office to appeal against the decision.
The European Court has indicated to the UK Government that the Iraqi national should not be removed to Rwanda until three weeks after the delivery of the final domestic decision in his ongoing judicial review proceedings.
Home Secretary Priti Patel described the European Court of Human Rights intervention as "very surprising", adding that "many of those removed from this flight will be placed on the next". She said the Home Office legal team is reviewing "every decision made on this flight", and that preparation for the next flight "begins now".
But why are refugees being sent to Rwanda? Here's what you need to know.
Why is the UK sending refugees to Rwanda?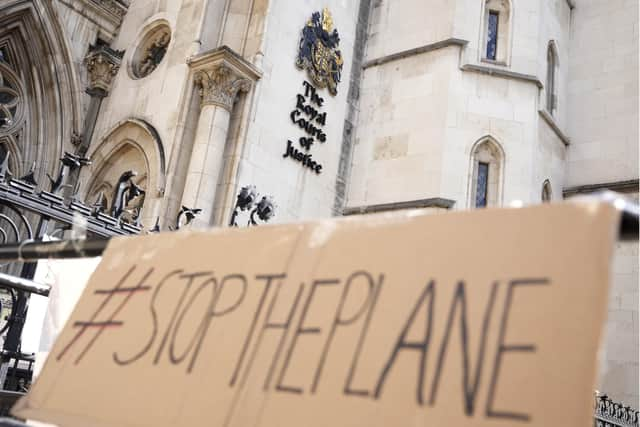 The Conservative Government revealed the plan to send refugees coming to the UK to Rwanda in an effort to discourage others from crossing the Channel. The policy is largely aimed at single, young migrants who arrive in the UK in what Government official are calling "illegal, dangerous, or unnecessary methods". Specifically, this seems to include arriving in small boats or hidden in lorries.
The UK Government was "surprised" to encounter criticism of its Rwanda migrant transfer policy, Downing Street said, with prominent figures like the Archbishop of Canterbury and opposition politicians like Sir Keir Starmer being vocal in criticising the plan, as well as Conservative backbenchers.
Ministers were also told they should overbook refugee flights to Rwanda in order to counter the work of "lefty lawyers" preventing their clients from being sent to the African country.
In the face of the criticism, Boris Johnson has said the Government will not be "deterred or abashed" by criticism of the plan to send asylum seekers to Rwanda.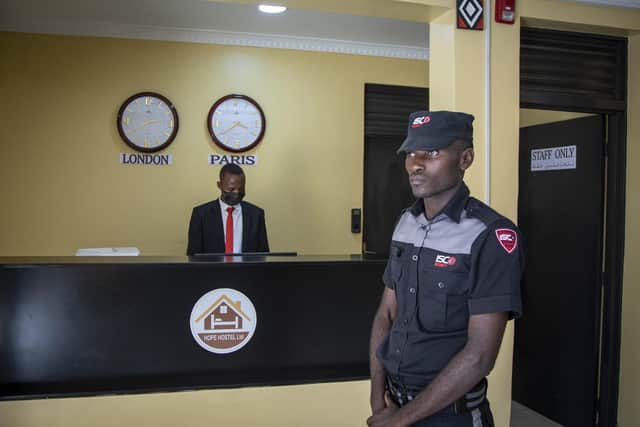 The Prime Minister told Cabinet ministers: "We are not going to be in any way deterred or abashed by some of the criticism that is being directed upon this policy, some of it from slightly unexpected quarters. We are going to get on and deliver."
Additional reporting by PA.