Humza Yousaf says trans butcher Andrew Miller who sexually assaulted schoolgirl should be held in a men's prison
Andrew Miller has pled guilty to four charges at the High Court
A trans butcher who admitted abducting and sexually assaulting a child should be held in a men's prison, Humza Yousaf has said.
Andrew Miller, 53, who is also known as Amy George, pled guilty at the High Court in Edinburgh on Thursday to four different charges after holding the girl captive in his house in the Scottish Borders.
He is currently being held in a men's prison and Mr Yousaf said that is where Miller should stay. Miller is transitioning from male to female.
Journalists at the Scottish Parliament asked the First Minister if Miller should be held in a women's prison. He said: "No, in the male estate where he currently is."
The court heard Miller offered to give the primary school-aged girl a lift home. He instead drove her to his own house, took her into a bedroom and refused to let her leave.
Over the course of the next 27 hours he subjected the child to sexual assault and made her watch pornography.
While he kept the child captive, Miller was dressed as a woman and wore women's underwear.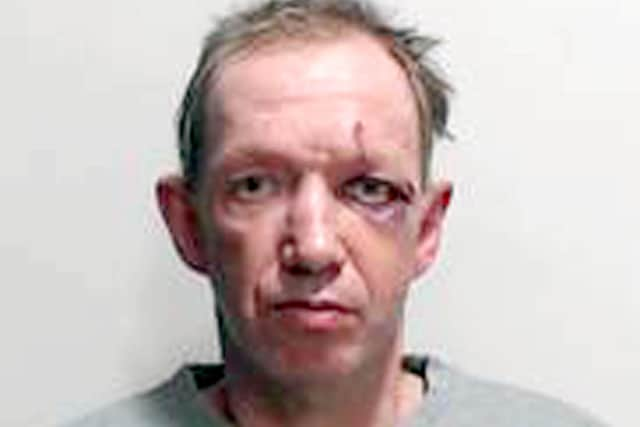 Eventually the girl was able to find a landline phone, called the police, and told them she had been touched inappropriately.
Miller has now pled guilty to abduction, sexual assault, watching pornography in the presence of a child under the age of 13, and possessing 242 indecent images of children.
Mr Yousaf added: "My thoughts are with the victim of this horrific crime the individual has pled guilty to. I feel for the family and for the community. This is one of the most traumatic things that can happen.
"It is disgusting and it is abhorrent."
The Scottish Conservatives are calling for Mr Yousaf to go further and confirm Miller will never be able to transfer to a women's prison. This comes after a number of high-profile debates on where trans prisoners should be placed.
Isla Bryson raped two women while living as a man and was initially placed in a women's prison. Bryson was moved to a male prison after an intervention by former justice secretary Keith Brown.
And Tiffany Scott, who also identifies as a trans woman, had a bid to be moved from a male to a female prison blocked.
Rachael Hamilton, the Conservatives' equalities spokeswoman, said Miller's "appalling crimes" showed the dangers of the SNP's proposed gender reforms.
The Gender Recognition Reform Bill, which was passed by a majority in Holyrood, but subsequently blocked by Westminster, would have allowed trans people to self-identify as their preferred gender.
Ms Hamilton said: "[This] is a vile example of how predatory men are able to and will abuse the system to prey on vulnerable women and girls. The SNP's self-ID legislation would allow this predator to access women's spaces had the UK Government not intervened.
"Ministers must give an absolute guarantee that if a custodial sentence is handed down, that he will never be housed in a women's prison."
Mr Yousaf said he could not be drawn on that question as it was still a live court case. Miller has been remanded in custody and will appear for sentencing on August 15.