Transgender butcher told abducting and sexually assaulting schoolgirl were 'abhorrent crimes of the utmost deviance'
Judge describes offences as "abhorrent crimes of the utmost deviance and depravity"
A man has admitted abducting a primary school girl while dressed as a woman before repeatedly sexually assaulting her at his home in the Scottish Borders.
Andrew Miller, who is also known as Amy George, abducted the girl after offering to give her a lift home in February of this year. Instead, the 53-year-old drove her to his own house, locked her in an attic bedroom, and refused to let her leave the property. He then subjected her to a series of sexual assaults over the course of the next 27 hours.
It was only after Miller fell asleep that the girl tried to escape, when she found the front door of his house locked. But she was able to call 999 using his landline telephone. When police arrived, they found Miller sleeping, wearing a bra, silicone breasts, female pants and tights.
At the High Court in Edinburgh, Lord Arthurson told Miller his offences were "abhorrent crimes of the utmost deviance and depravity," adding: "Your actions in this case are the realisation of every parent's worst nightmare."
The court, which heard a narrative of Miller's offences read out, was told the father-of-three is transgender, and is in the process of transitioning to female.
At the time of his arrest, he was presenting as Amy George, but confirmed he wished to be addressed as Andrew Miller using 'he' pronouns for simplicity.
The girl later told police how on February 5, she had been unable to get a bus home, and with her phone out of charge, she started to walk. Shortly before 6pm, she was approached "by a lady in a car", who said her name was Amy George, and who offered to give her a lift in a Jaguar car. Miller and his victim were not known to each other.
The girl said she had accepted the offer because she was cold and believed the "lady" to be non-threatening. As they drove, they passed the area where the girl lived, but Miller said they needed to go home to drop something off, and would return.
Instead, he took the child to his own three-bedroom detached bungalow in the Borders. There, he kept the girl confined, where he repeatedly sexually assaulted her in a bedroom, and watched pornography in front of her.
The bedroom door was fitted with a lock on the outside. It had been created within the attic space of the house and had a homemade bed. The room could only be accessed through a hall cupboard that also had a lock on the outside of the door.
The girl repeatedly asked to be taken home, but Miller refused, saying he intended to keep her for a week. On another occasion, he told her that he was not going to let her leave as she was his "new family".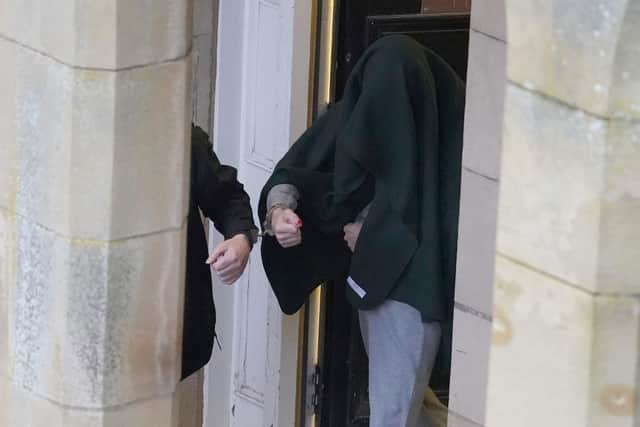 The court, which heard Miller also offered the girl alcohol, was told that it was only by "complete fortune" that she was able to escape from him once he had fallen asleep.
When he was sleeping next to her on the bed, the girl deliberately knocked a glass off a table and then turned on a light to see if it would rouse him, but Miller did not wake up. The girl then managed to escape the bedroom and went to the front door of the house, but found it was locked, so called 999 from his landline.
The court was told the girl's "fear and distress was palpable" in the call and her relief at hearing the police arrive at the house was "obvious".
When officers arrived at the property shortly after 9.30pm on February 6, they found Miller still sleeping and wearing a bra, silicone breasts, female pants and tights.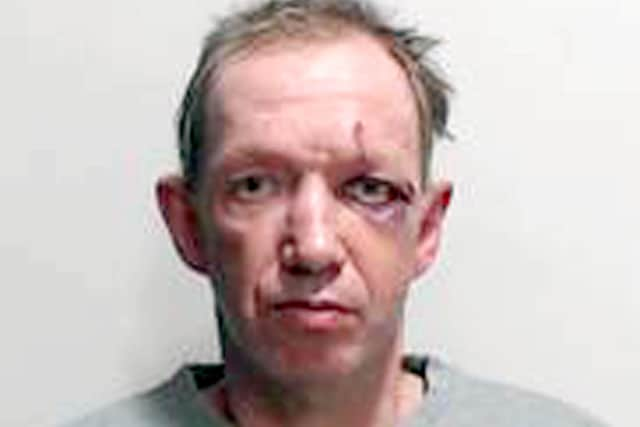 During an interview with police, Miller told detectives he did not abduct the girl and that it was "all a mistake", saying he stopped to offer her a lift because "she was freezing".
He said he put her in his bed with him because "it was a motherly thing", and admitted he should have called the police. He admitted he should "never have gotten into this situation" during the interview.
Following his arrest, three laptops were seized from his property and a total of 242 indecent images of children were found, most of which were of the lowest category.
On Thursday, he pled guilty to the charges at the High Court in Edinburgh via videolink.
The offences included abduction, sexual assault, possession of indecent images of children and intentionally causing a child under the age of 13 to look at a sexual image.
Miller, who is the proprietor of an eponymous butcher shop in Melrose, was remanded in custody, and is scheduled to appear for sentencing on August 15.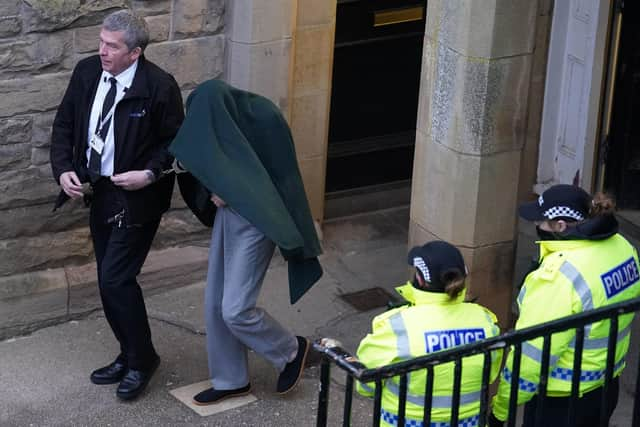 The court is considering the imposition of an order for life-long restriction, which would see Miller held in prison for a set period, and only released if the parole board felt it was safe to do so. He would also be subject to monitoring for the rest of his life.
Detective Chief Inspector Bryan Burns said: "Our thoughts today are with the victim and her family, who have shown incredible courage and strength throughout this ordeal. This was a significant investigation and I would like to thank all those involved for their professionalism and commitment during what was an extremely challenging inquiry.
"Andrew Miller has pled guilty to serious offending and will now face the consequences of his actions."
First Minister Humza Yousaf confirmed Miller was being held in a male prison, but refused to say if he would be moved to a women's jail following sentencing.
He told Sky News he could not comment on a live case, but added: "This is a gut-wrenching case, heart-breaking. I cannot think of the trauma the victim, the family and the community are going through."
Comments
Want to join the conversation? Please or to comment on this article.