Green MSP vows to make protest outside abortion clinics a thing of the past, as a 40-day 'vigil' begins
US-based anti-abortion group 40 Days for Life will stage a 40-day long protest outside abortion clinics in Scotland – but Gillian Mackay says 'enough is enough'
The days of harassment at abortion clinics are coming to an end, says a Green MSP, as a US-based anti-abortion group starts a 40-day long demonstration.
40 Days for Life is holding a 40-day protest from September 27 until November 5, where members will hold "prayer vigils" outside abortion clinics.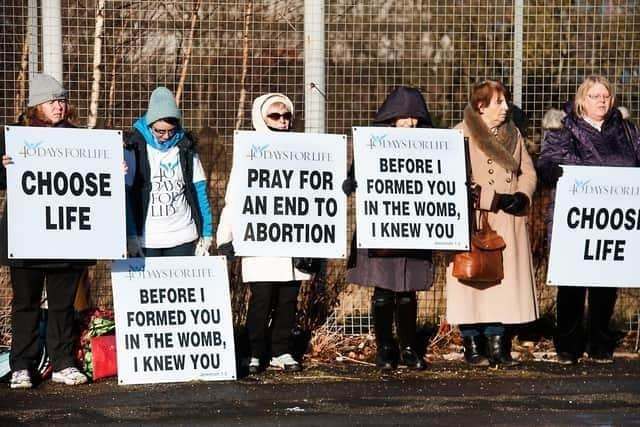 Buffer zones would create an area around healthcare settings where anti-abortion groups would be banned from staging protests, meaning they cannot hold demonstrations directly outside abortion clinics.
Those in favour of buffer zones say such groups can hold their protests outside the Scottish Parliament instead.
Ms Mackay has already received cross-party support for her bill, including from First Minister Humza Yousaf.
Earlier in the summer Mr Yousaf said the Scottish Government will be supporting Ms Mackay's campaigns for buffer zones.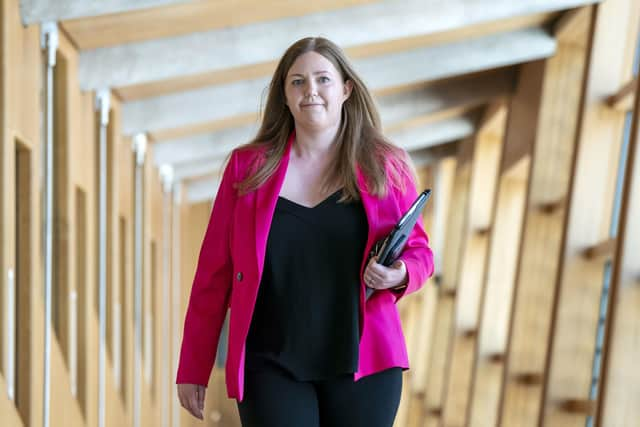 Ms Mackay said: "My heart, my support and my solidarity are with everyone who will have to face the gauntlet of protests and banners.
"You should not have to go through it.
"My bill will ensure that nobody else has to.
She said she is "determined that we get it right" and hopes to get her bill passed into legislation as quickly as possible.
Ms Mackay added: "Enough is enough - their days of harassment are coming to an end.
"My bill will stop them for good.
"I am very grateful to those who have trusted me with their stories and experiences.
"We would not be this close to delivering change without you - we will not let you down."
Ms Mackay received enough support for her bill back in June and is expecting to formally bring it to the Scottish Parliament soon.
Back Off Scotland, which is campaigning for buffer zone legislation, said the demonstration starting today shows the government is not doing enough to prevent women from being harassed when accessing abortion services.
A spokesperson for the group said: "Twice a year, every year, Scotland sees a new wave of organised protests outside healthcare facilities that provide abortions.
"We are tired of being made to watch these happen with no power to change it.
"We're tired of empty words and no action.
"We're tired of being left behind - while the rest of the UK is making progress, we're stuck with no movement from the government.
"People in Scotland deserve safe, accessible abortions, free of intimidation and harassment."
The 40 Days for Life group, which was founded in Texas back in 2004, will mainly be focusing their vigil at the Chalmers Sexual Health Centre in Edinburgh, but Back Off Scotland has warned they are expecting the group to also muster outside Queen Elizabeth University Hospital in Glasgow and other healthcare facilities all across Scotland.
A spokesman for 40 Days for Life said they are a locally-organised community initiative which allows Christians to pray in public and help "hundreds of women" by talking to them in a "loving, caring and compassionate manner".
They added: "In Scotland, entire organisations have been set up with the purpose of discrediting and criminalising silent prayer.
"We believe that prayer is a foundational stone in changing the culture, reaching out to one person at a time.
"We believe in the value of free speech, and we do not believe in the tyranny of legislative attempts to control thoughts, prayers, freedom of assembly, and freedom of movement."
Comments
 0 comments
Want to join the conversation? Please or to comment on this article.