Scotland's state-owned ferry service is on track to break its own record, set last year, around the level of fines issued against it for poor performance.
Fresh figures, uncovered through a parliamentary written question from Donald Cameron, a Highland and Islands MSP and Scottish Tory spokesperson for the constitution, show ferry operator CalMac is set to bypass previous record highs in relation to performance fines.
In 2021/22, fines for late sailings or cancellations issued by Government agency Transport Scotland hit a record £3m, with the six months from October 2022 to March 2023 already reaching £1.45m.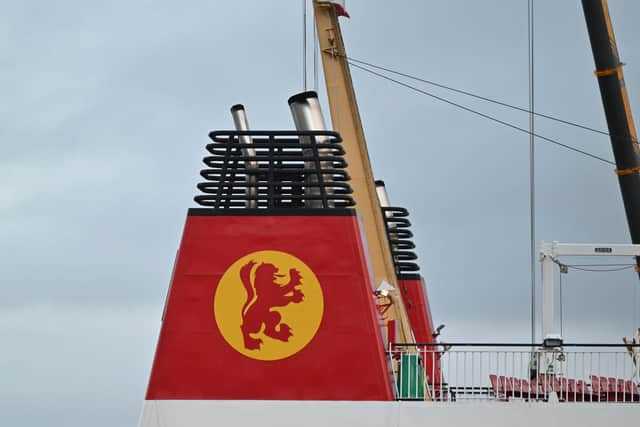 Continuing at this pace would likely match or exceed the record, set last year, and is £100,000 more than the total fines issued between 2007 and 2016.
Ministers have said the fines have been reinvested, including paying for the £1 million-per-month charter ferry, the MV Alfred, hired to plug gaps in the CalMac fleet.
CalMac, which operates the majority of the Clyde and Hebrides ferry network and is part of David MacBrayne – owned entirely by Scottish ministers – has suffered from an ageing fleet and unreliability.
Islanders suffer from cancellations and disruption regularly and are still waiting on the delivery of two ferries – the Glen Sannox and hull 802 – to be delivered by the ailing, nationalised shipyard Ferguson Marine.
These vessels are set to cost more than £300m and are more than five years late, with ministers forced to admit last week that it would likely be cheaper to order a fresh ferry rather than continue with the construction of 802, due to be delivered in 2024.
Fines have skyrocketed under the fresh CalMac contract, hitting £6m in total between 2016 and 2021, and are on track to be another £6m for 2021 to 2023.
Mr Cameron said the "huge" figure was a sign of neglect of the ferry network and islands by the Scottish Government.
He said: "The penalties incurred this year are on course to be more than £3m. That's money that would be far better spent on a service that delivers for islanders.
"The SNP-Green Government has botched the procurement of new ferries and neglected to provide the funding and support for essential maintenance.
"What is undeniable is that our island communities and their economies are being completely let down. They urgently need the SNP-Green Government to get a grip and fix this disgraceful, long-running scandal."
Kevin Stewart, the transport minister, said the Government recognised cancelled sailings had a "significant impact". He said it was working with operators and ferry procurement body CMAL to "improve resilience".
"Regrettably, some communities have been greatly impacted and we fully recognise the need to improve reliability and confidence in services," he said. "Should there be cancellations to CalMac services due to weather or technical issues, then a full refund will be provided to the customer.
"All the money returned through performance penalties is reinvested in improving the resilience of the ferry network. For example, penalty deductions are helping offset the cost of the current charter of the MV Alfred.
"Delivering six new major vessels to serve Scotland's ferry network by 2026 is a priority for this Government. We have invested more than £2 billion in our ferry services since 2007 and we have outlined plans to invest around £700m in a five-year plan to improve ferry infrastructure.
"We are committed to continuing our constructive engagement with island communities as we look to deliver our shared aim of sustainable and effective ferry services that they can rely on."
CalMac chief executive Robbie Drummond said: "Penalties are a normal part of these types of contract but we take our responsibility to provide a resilient service very seriously. We recognise that breakdowns and cancellations are damaging for communities, which is why we have invested record sums in our fleet to maintain vessel resilience and service.
"We spent a record £34m on fleet maintenance last year, which was an increase of around 70% from £20m in 2017. This increased investment can be attributed, in part, to the age of the vessels, with more than 38% of them exceeding 30 years of age and increasing challenges around obsolescence and obtaining parts. Investment in maintenance is planned to grow to well over £43m in 2023.
"We are also looking forward to welcoming six major and 10 small vessels into the fleet in the near future, which will build capacity and resilience."
Want to hear more from The Scotsman's politics team? Check out the latest episode of our political podcast, The Steamie.