Fergus Ewing decision a test of Humza Yousaf's authority within the SNP
The former cabinet minister voted against the government on a no confidence motion on Tuesday.
Since his victory and ascension to the job of SNP leader, Humza Yousaf has been battered with outside factors damaging him, his party, and his government, be it the ongoing police investigation into the SNP or the UK Government's renewed muscular unionism approach to policy making.
He also inherited a party split down the middle by a fractious leadership contest where deep divisions within the traditional nationalist broad church were laid bare for all to see.
With Fergus Ewing, a veteran MSP steeped in the traditions of the SNP, linked to the legendary figure of Winnie Ewing, his mother, Humza Yousaf is in total control.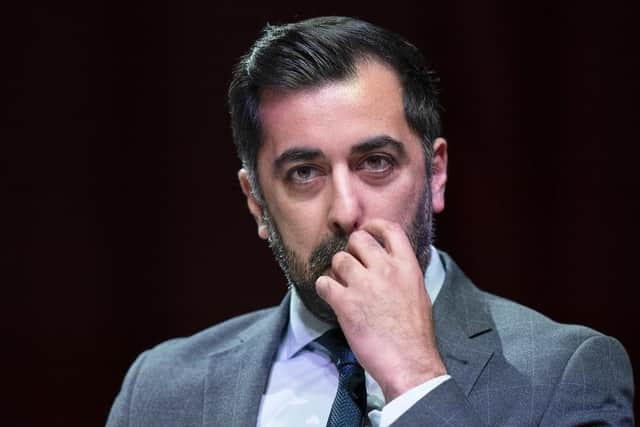 The decision on whether to remove the whip from the former tourism secretary would be a watershed moment for the party, one that would see them symbolically move on from the traditions of the Winnie Ewing years and finally realise the model of the modern SNP the party has been drifting towards for years under Nicola Sturgeon.
Some within the party argue the only reason Mr Ewing has remained free of any serious sanction from the whips is due to his family links. He is part of the nationalist dynasty. It takes a bold man to remove him.
It is also worth remembering how the First Minister has ended up in this scenario.
Nicola Sturgeon's gender reforms sparked the first major rebellion, one which resulted in no major sanctions and has contributed to a new confidence from organised aspects of the backbenches.
Fuel to that fire was added by the leadership contest, exposed during the deposit return scheme (DRS) controversies, and, most notably, the lack of support from SNP MSPs for highly protected marine areas.
At every step, rebels have been privately admonished, but discipline remains absent. The result is Mr Yousaf appearing weak and lacking authority.
The SNP leader now faces a decision. He either reduces his majority by a seat and takes the pain from some activists and nationalist grandees, or he risks being potentially fatally undermined by the burbling rebels on the backbenches.
To fail to expel Mr Ewing would demonstrate the veteran is effectively untouchable and suggest Mr Yousaf's authority is extremely weak. Action, therefore, feels like the only feasible option.
Want to hear more from The Scotsman's politics team? Check out the latest episode of our political podcast, The Steamie.
Comments
 0 comments
Want to join the conversation? Please or to comment on this article.