Exclusive:

Dozens of children detained in Dungavel immigration centre in Scotland since 2010, stats show

The practice of detaining children at the centre was banned in 2010
In total, 25 young people have been detained at the centre since 2010, with six since the Covid-19 pandemic lockdowns. The centre is used to house those seeking asylum in the UK and other migrants who are in the process of being deported.
The SNP said the continuation of the "barbaric" system "must end now", adding "Scotland wants nothing to do with this".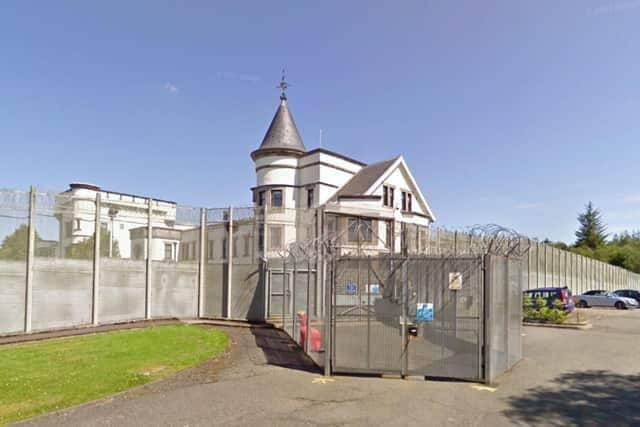 But a Home Office spokesperson said the department needed measures in place to make sure the "system is not abused" as it stressed there remained a duty to safeguard children.
In 2010, then-home secretary Damian Green said he was "committed to ending the detention of all children for immigration purposes", with the Home Office announcing in May 2010 that under-18s would no longer be held in Dungavel.
Data obtained by the SNP shows 25 children aged 17 or under were detained in Dungavel since 2010, with five being detained in 2021 and the last recorded child detained last year. However, the figures do not cover the second half of 2023.
Six of the 25 children were Iranian, with three from each of Afghanistan, Eritrea, and Pakistan. Other nationalities include Bangladesh, Nigeria, China, Albania, Ethiopia, Iraq, South Korea, and Syria.
The figures come after the SNP also obtained figures showing more than 7,500 lone child asylum seekers faced waits of more than a year for an initial decision on their asylum claim.
Of those, 57 waited more than five years for a decision, more than a quarter of the life of their lives once they turned 18.
It also comes after the Scottish Government set out its plans for immigration policy in an independent Scotland, should Scots back independence in a future referendum.
SNP MSP for East Kilbride Collette Stevenson said: "It has been over a decade since the Tories promised that vulnerable children would no longer be held at the barbaric Dungavel Detention Centre – another broken promise from this cruel Westminster government.
"Innocent and potentially vulnerable children should not be detained behind barbed wire fences. This is a total moral failure and must end now.
"Scotland wants nothing to do with this. The SNP Government paper which sets out how an independent Scotland would reject Westminster's hostile approach and build a more humane and compassionate system is what we should be striving for.
"The full powers of independence would give Scotland the opportunity to choose a different path, one that puts respect and dignity at the core of our migration system, and one that does not leave children stuck behind barbed wire."
A Home Office spokesperson said: "Children under the age of 18 are not routinely detained at Dungavel IRC. In some cases, individuals without documentary evidence of their age are detained as adults and subsequently claim to be children. When this occurs, they will be released into the care of social services until a further assessment of their age has been made, unless their physical appearance and demeanour very strongly suggests that they are significantly over 18."
Comments
 0 comments
Want to join the conversation? Please or to comment on this article.