Deposit return scheme Scotland: Holyrood committee says it is fed up 'being passed from pillar to post' by UK Government
MSPs want Scottish secretary Alister Jack to come to Holyrood to discuss Scotland's deposit return scheme
A Holyrood committee says it is fed up "being passed from pillar to post" by the UK Government over discussions for a deposit return scheme (DRS) in Scotland.
Earlier this year Westminster blocked the Scottish Government's proposals for DRS, which would have seen 20 pence added to plastic cans and bottles – a charge that would be refunded when the bottle was returned for recycling.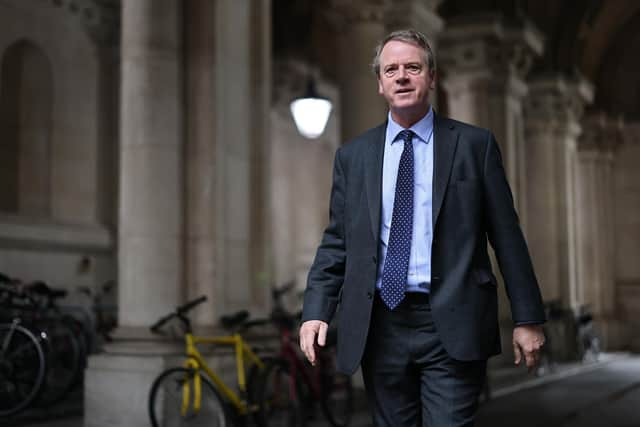 MSPs sitting on Holyrood's net zero, energy and transport committee wrote to Scottish secretary Alister Jack on June 30, asking him to come to the Scottish Parliament to discuss both DRS and intergovernmental relations.
However, he responded on July 20 saying he felt Defra secretary Thérèse Coffey should be invited instead, as Defra [Department for Environment, Food and Rural Affairs] is leading the UK Government's work on DRS.
The committee then wrote to Defra, but the department's under-secretary Rebecca Pow wrote back on August 22 to "politely decline" the offer, giving no further explanation as to why.
The committee has now once again written to Mr Jack asking him to come to Holyrood, and has given a deadline of September 30 for him to respond.
The committee's convener, Conservative MSP Edward Mountain, said: "Difficulties around Scotland's deposit return scheme – and the taxpayer's potential financial exposure as a result of these difficulties – are a matter of great public interest and concern in Scotland.
"Delays and setbacks on the scheme also laid bare that intergovernmental relations need sharpened up. Ways of enabling this must be discussed and implemented at speed.
"This is why we are disappointed that the secretary of state for Scotland referred our invitation to Defra – only for Defra to 'politely decline'.
"Being passed from pillar to post by two arms of the same government is both frustrating and unhelpful. We hope for a more positive response by September 30."
A UK Government spokesperson said: "We welcome the Scottish Parliament's Net Zero, Energy and Transport Committee interest in the Scottish Government's paused Deposit Return Scheme - and about how a UK-wide DRS could work in practice.
"We continue to work with the Scottish Government, and the other devolved administrations, to develop an approach to making DRSs across the UK interoperable. We will update stakeholders, including the committee, as plans develop.
"The UK Government remains unwavering in its commitment to improving the environment, while also upholding the UK's internal market. The Scottish Government paused its DRS so that it starts at the same time as the UK Government's scheme. Schemes need to be interoperable across the whole of the UK, to provide a simple and effective system for businesses and consumers."
Comments
 0 comments
Want to join the conversation? Please or to comment on this article.