Reports emerged on Thursday evening that MSPs on Holyrood's harassment complaints committee found the First Minister misled Parliament over the Alex Salmond affair.
The committee is believed to have concluded via a majority Ms Sturgeon misled them about a meeting she held with the former first minister in her home on April 2, 2018.
It was reported that Ms Sturgeon did offer to intervene in the harassment complaints process – something she repeatedly denied in both her written and oral evidence.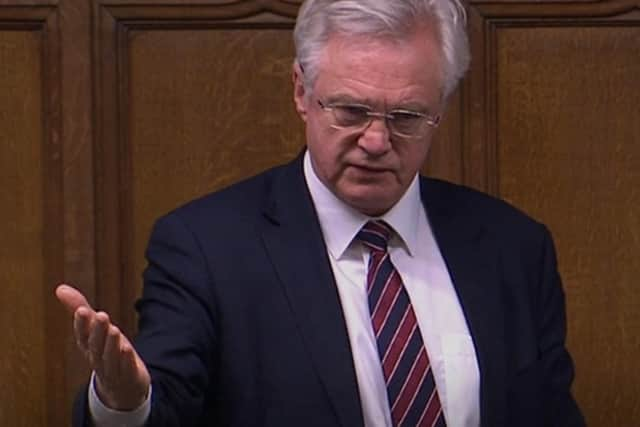 The suggestion of the decision comes after Mr Davis used parliamentary privilege earlier this week to read texts claiming the Scottish Government withheld a document from the courts and that an exchange between civil servants showed concerns about "interference" from Ms Sturgeon's chief of staff, Liz Lloyd, in the government's investigation of the allegations of sexual harassment against Mr Salmond.
Speaking to The Scotsman, Mr Davis suggested the First Minister would have had a more sympathetic response if she had admitted the possibility of a mistake.
He said: "I think the breach is serious, but had she said it was inadvertent I think the public response would have been very different.
"Had she gone 'look, I may have made a mistake and I'll apologise for it', then my instinct would have been to be generous about it.
"But her reaction is basically saying everyone else is wrong.
"People make mistakes and had she taken the view, thought this is a very sizeable difference, that 'I made a mistake and I apologise', well lots of people have done that, though not necessarily for breaching the ministerial code, but minor infractions.
"Taking the stance she's taken implies it's deliberate."
The Haltemprice and Howden MP also dismissed the claims from Ms Sturgeon that reading out the claims in Westminster on Tuesday were the "very epitome of the old boys' club".
He said: "Her response to me was just crude insults and conflation of two documents."
Earlier today Scottish Labour leader Anas Sarwar and Sir Keir Starmer called for Ms Sturgeon's resignation if she has breached ministerial code.
If you haven't already, please consider supporting our trusted, fact-checked journalism by taking out a digital subscription.