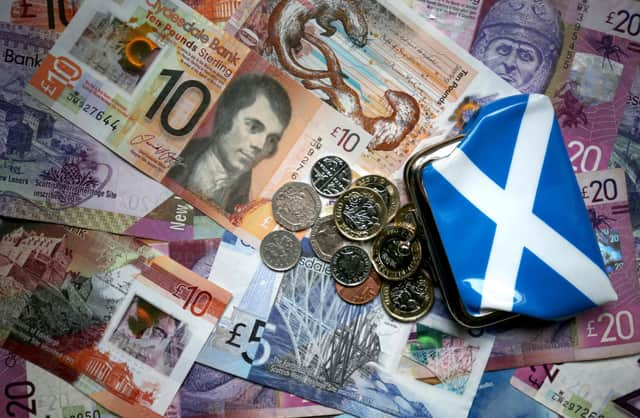 Citizens Advice Scotland have warned of a council tax debt "explosion" this year.
The charity has revealed council tax debt is the number one debt issue they are dealing with, as the pandemic sees people rack up millions in arrears.
The organisation explained last year's figures showed 2,257 people sought help from the Citizens Advice network, with a complex debt issue involving council tax, owing a cumulative £6.8 million in council tax arrears.
The average debt was more than £3,000– almost three times the average council tax bill of £1,201.
They are now warning council tax debt could rise even higher this year as financial support schemes such as furlough end.
CAS is now calling on people to make use of the Scottish Government's Council Tax Reduction scheme, which can reduce future payments, with a backdate of up to six months.
Financial health spokesperson Myles Fitt said: "Scotland is potentially facing an explosion of council tax debt in 2021.
"The figures before the pandemic are bad enough, but the real fear is that Covid-19 is going to make matters much worse.
"Councils across Scotland showed a real empathetic approach to those who found themselves in council tax payment difficulties, and the payment breaks in the first six months of the pandemic were extremely welcome.
"However, this has led to arrears building up, arrears that will be difficult to meet for the many people who have during that period experienced an income drop due to unemployment or reduced working hours.
"Action is required to stop council tax debt – already the number one debt issue the Citizens Advice network sees – becoming an even bigger problem next year."
CAS is also calling for the Scottish Government to help those who are struggling.
Mr Fitt said: "This could be through the Scottish Government undertaking to meet the costs of writing off such debt, the establishment of a Council Tax Hardship Fund, or through the long-term continuation of supportive forbearance by local authorities.
"Finally, if people have council tax arrears or are worried about getting into council tax debt, please speak to your local Citizens Advice Bureau."
If you haven't already, please consider supporting our trusted, fact-checked journalism by taking out a digital subscription.