Brexit: SNP MSP attacks 'deafening silence' of Tories on Brexit who fail to 'stand up for Scotland's farmers'
The Scottish Tories "cannot be trusted" on rural affairs issues as long as they fail to recognise the impact of Brexit on the sector, an SNP MSP has said.
Jim Fairlie, who was a prominent backer of Kate Forbes during the recent SNP leadership contest, attacked the Scottish Conservatives over their "shameful betrayal of Scottish farmers".
At the Scottish Tory conference in Glasgow, party leader Douglas Ross announced a members bill from Rachael Hamilton MSP which would seek to "better protect farm equipment" from theft, and said his party would introduce a "rural development bank" to help boost local rural economies.
The party also plans to propose ring-fencing funding from the rural affairs and islands budget to support farmers and crofters and introducing a version of the UK Government's controversial Genetic Technology (Precision Breeding Bill).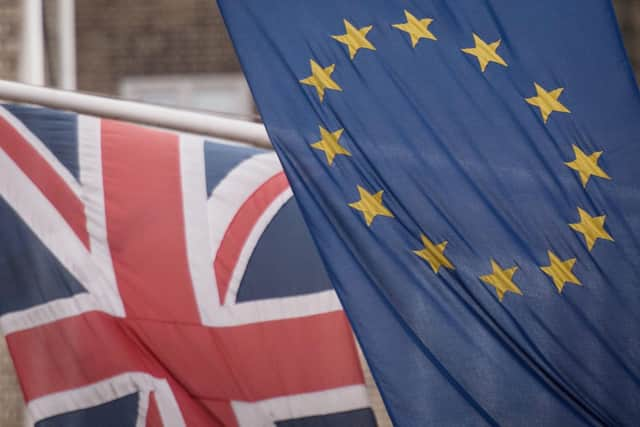 However, Mr Fairlie said Brexit had been an "unmitigated disaster for Scotland's farmers" due to the lack of a equal replacement for EU subsidies, the impact of Brexit on immigration, and allowing cheap imports of lesser quality meat from other countries.
This, he said, demonstrated the party could not be trusted to stand up for Scottish farmers and crofters.
The MSP for Perthshire South and Kinross-shire said: "Amidst all of this, they've chosen to short-changed Scotland's farmers and crofters by failing to provide our food producers with any additional help to meet inflationary pressures, including energy costs.
"The deafening silence from the Scottish Tories on the impact of Brexit is nothing short of a shameful betrayal of Scotland's farmers."
Ms Hamilton responded: "Jim Fairlie should look closer to home when it comes to failing our farmers and crofters. The SNP are continuing to dither and delay over what future support for the agriculture sector will look like and they have let down our rural communities constantly during their 16 years in power.
"SNP MSPs would prefer to pick fights with the UK Government rather than giving the green light to gene editing technology, which would help keep food prices affordable and assist farmers in making a living.
"The Scottish Conservatives recently produced policy paper on Scotland's food future will help to meet our ambitious net zero targets, with detailed plans to support more products being grown locally, which will be better for our environment."
Comments
 0 comments
Want to join the conversation? Please or to comment on this article.