Scottish Tories to try to spark SNP rebellion over controversial Highly Protected Marine Areas
Humza Yousaf could face an internal rebellion on a flagship environmental policy which would see 10 per cent of Scotland's seas designated as 'no-take' zones for fishers.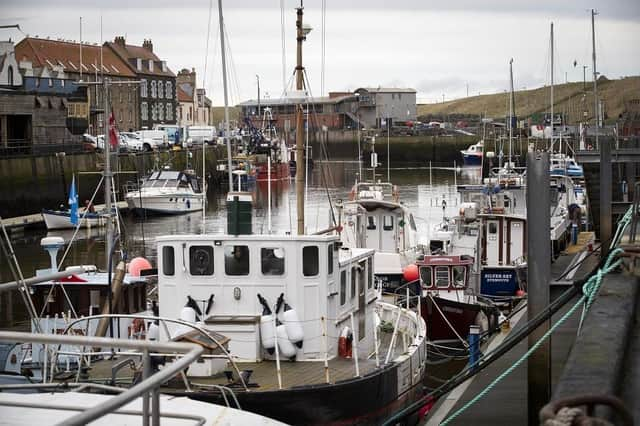 The proposed Highly Protected Marine Areas are set for a debate in Holyrood on Wednesday, brought forward by the Scottish Conservatives.
Several SNP figures are highly critical of the plans, with a vote potentially sparking a rebellion against the government which could include former minister and fierce Yousaf critic, Fergus Ewing and other supporters of defeated leadership contender, Kate Forbes.
The plans are highly controversial among the fishing industry which claims they would devastate areas of the Highlands and Islands, though ministers have repeatedly said the areas would not be imposed on communities who were "vehemently opposed" to them.
MSPs will vote on a motion calling for the Scottish Government to "fundamentally reconsider its HPMAs proposals and the timeframe for their introduction" which is likely to be backed by opposition politicians.
Led by Scottish Tory rural affairs spokesperson, Rachael Hamilton, it will be a test of the First Minister's control over internal party discipline on a difficult policy area driven by his party in government, the Scottish Greens.
Ms Hamilton said the proposals as they stand are "deeply damaging" for fishing communities, adding it was "no wonder" the sector had opposed the plans "in the strongest possible concerns".
She added: "The time has come for MSPs of all political persuasion to row in behind our motion and stand up for our fishermen and coastal communities against these plans, which have been designed without any scientific basis.
"The SNP-Green plans are completely unworkable and must be urgently reconsidered. We have heard SNP MSPs representing Highland and island communities voice their opposition. Now they must back up their warm words and back our motion.
"Make no mistake, the overwhelming influence of the 'wine bar revolutionaries' in the Greens – who have no idea about the rural way of life – are the driving force behind this illogical plan."
Tavish Scott, the chief executive of Salmon Scotland, said the plans for HPMAs had "united the fishing sector" in opposition.
He said: "HPMAs have united the fishing sector, salmon farmers, and a whole host of other industries in opposition to the proposals which would ban any sort of human activity. Inside and outside parliament there is widespread cross-party and community opposition to HPMAs.
"Either the Scottish Government needs to drop these proposals, or work with marine users to develop a clear consensus on how we balance the need to protect our marine environment and safeguard the tens of thousands of jobs that rely on it."
However, the vote on the plans is highly likely to be won by the SNP and Green coalition given the importance it is given in the Bute House Agreement.
Arianne Burgess, the Scottish Green MSP, said the party wanted to introduce a system which would involve local communities and allow the restoration of biodiversity and marine nature.
She said: "In Scotland and across the world nature is in crisis, with many species facing extinction. At the same time, fisheries, and the coastal communities that depend on them, have been in long-term decline too.
"Urgent action is needed to turn things around, and HPMAs, or no take zones, are a critical part of this.
"They will allow our fish stocks and marine environments to replenish and flourish and to go from strength to strength. These benefits will spill over beyond the protected zones, benefitting nearby fishers and coastal communities that depend on healthy seas."
She added: "Our waters belong to all of us, and we all benefit from cleaner and healthier seas and oceans. We have a responsibility to manage them well and allow space for nature, as well as facilitating fishing."
SNP MSP for Banffshire and Buchan Coast, Karen Adam, who recently wrote to ministers outlining fishing sector concerns about the plans, said the Tories were "dangerously out of touch with Scotland's fishing sector".
She said: "The Tories' relentless refusal to accept the deep damage Brexit is inflicting is now dangerously out of touch with Scotland's fishing sector – the deal they negotiated has created huge problems for Scotland's coastal communities.
"It is deeply concerning that Rishi Sunak and the Scottish Tories continue to bury their heads in the sand. It is standing in the way of addressing the real issues that need to be tackled as a result of being forced to leave the EU against our will such as loss of funding, increased costs, labour shortages and trade barriers.
"Scotland's fishing industry has been betrayed by the Tories over Brexit and it's clear that a Westminster Labour government wouldn't change anything - Labour is as pro-Brexit as the Tories. The only way Scotland's fishing sector can flourish again is in an independent Scotland with a seat at the table of the European Union and free access to the biggest single market in the world."
Net Zero and Just Transition Secretary Mairi McAllan said: "We must be prepared to take action that corresponds with the scale of the climate and nature crisis, but we must do so via a fair and just transition which empowers communities and shares in the benefits of a green economy.
"I recognise there is considerable strength of feeling on this issue, which is why I wanted to consult so early in the process on the principles of HPMAs and the criteria that might constitute site selection. The Scottish Government is not at the stage of having any sites in mind.
"I will be visiting coastal and island communities to hear from them directly, with a view to working hand-in-hand with individuals and businesses to ensure that these proposals are taken forward in a sustainable and just way. I am also meeting coastal MSPs shortly on this.
"In the meantime, the Scottish Government will continue to work hard for the Scottish fishing industry that has been suffering from the adverse effects of Brexit and short-sighted UK Government immigration policies which fail to meet post-Brexit labour shortages or Scotland's distinct demographic and economic needs."
Want to hear more from The Scotsman's politics team? Check out the latest episode of our political podcast, The Steamie.
Comments
 0 comments
Want to join the conversation? Please or to comment on this article.