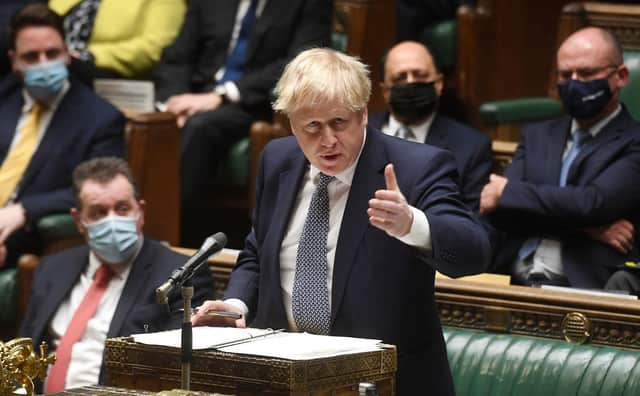 The list of Conservative candidates running to replace him as leader – and therefore, as Prime Minister – has been whittled to eight and the first round of voting will take place today.
That is the backdrop to this afternoon's PMQs.
The contenders now need 30 MP votes to survive today, with a second vote expected tomorrow.
The process is likely to continue into next week, with the candidate with the lowest vote dropping out until the list is whittled down to two.
In an increasingly bitter war of words, allies of Mr Johnson attacked Mr Sunak, branding him a "high tax chancellor" who had failed to spot the warning signs that inflation was on the rise.
What can we expect from PMQs and what will the Prime Minister say?
In what may be his last appearance at the dispatch box for Prime Minister's Questions – parliamentary recess is approaching – Boris Johnson is likely to defend his record as PM, as he did in his resignation speech.
Mr Johnson trumpeted his efforts in delivering Brexit, managing the covid pandemic and supporting Ukraine as successes under his leadership.
However Mr Starmer is likely to attack this record, and Downing Street's efforts to block a confidence vote in the House of Commons this week.
Expect Mr Starmer – and SNP Westminster Leader, Ian Blackford – to use this as a line of attack.
When is PMQs and how can I watch?
Prime Minister's Questions (PMQs) will take place in the Commons Chamber this Wednesday at 12 noon.